Leaf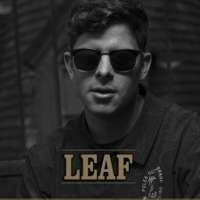 Leaf, DJ / Producer based on the Isle of Wight, UK is a rising talent on the drum on bass scene citing diverse early musical influences ranging from reggae, rock, blue's to jazz – so to say his foundations are varied is somewhat of an understatement!
Like many, his first taste of D&B was as a teen playing audio via mobile phones with friends at school. This moved swiftly to mixing at house parties and before long, he started playing in local clubs. In 2012, Leaf started producing drum and bass and hasn't looked back since.
One of his first tunes graced the Fabric sound system during a set by Potential Badboy which, as any up and coming producer knows is a big deal. As you can imagine, this spurred Leaf into developing his knowledge and skill and since then his music has been played on BBC Radio 1Xtra, KISS FM and varied pirate stations. He has also had support from artists such as DJ Hype, Nosia, TC, Serial Killaz, Hazard, Bailey, S.P.Y, Tyke, Sub Zero, Nicky Blackmarket and many more. DJ wise, Leaf has represented on the turntables both abroad and here in the UK.
Festivals, club nights and deadly back to back combinations are all on his list of achievements and with plenty more in sight for 2016, Leaf is certainly an artist to watch out for.