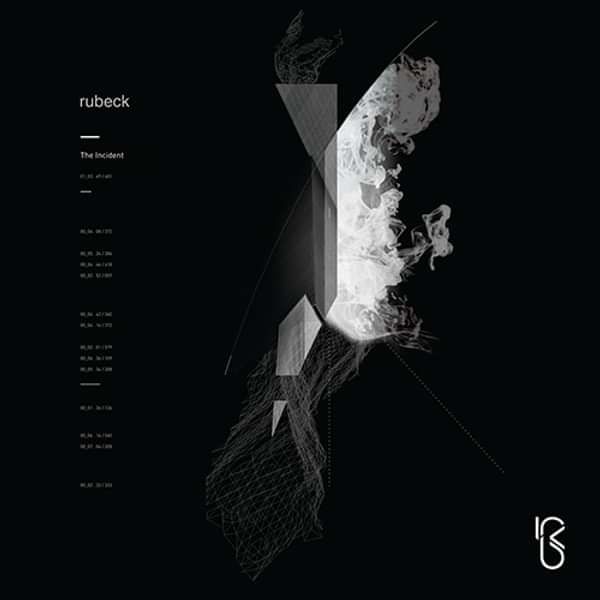 The Incident (Aquavit Records / Unsigned, 2014) - MP3
Décodeur (feat. Emily B.)
RUBECK The Incident Aquavit Records/Unsigned 2014
'The Incident' brings rubeck (a project created by Toni Bélmez in 1999) back to the music scene. After the success achieved by his solid album 'Gorgeous and Wet (is how we roll)' (2008), Aquavit Records releases his brand new album in two different formats, a numbered CD-box and as digital download.
'The Incident' includes 13 tracks that delve into the sounds rubeck has been creating from the very beginning, from rough techno ('Oberkampf', 'Aux 17') through techno-pop ('Décodeur', 'Lick This') and IDM ('Ash', 'Feedback', 'This Leak').
This time vocals are carried out by Emily B. ('Décodeur'), Modric ('Berlin') and Spunky ('Lick This'). The Incident is a colossal album, thoroughly produced during three long years, elegant, corrosive and full of textures.
The first single 'This Leak' has a spectacular video directed by Félix Fernández and Juanma Carrillo. Its making and quality are barely seen in the national pop scene. It has been recently broadcasted throughout the whole world (at the 'Independent Film Festival' in Rome, at the 'MIX Festival' in New York, or at the 'Museum of the Americas' in Washington, to name a few).
The album has been introduced live at the Schumm-Braunstein gallery in Paris and at Lille's Grand Palais, in the north of France.