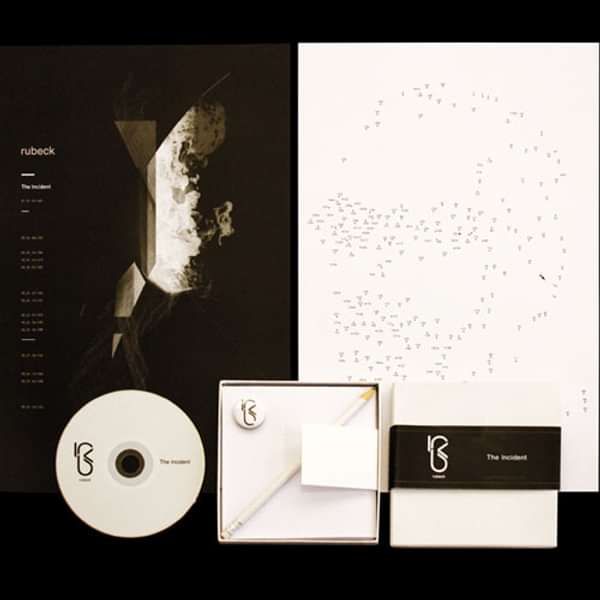 The Incident (Aquavit records/Unsigned, 2014) - LTD CD Box
The Incident (Aquavit Beat / Unsigned, 2014) limited numbered edition box.
This edition includes:
1) The Incident CD (13 tracks) in a manually stamped and numbered envelope. 2) A poster by Horacio Cassinelli (www.horaciocassinelli.com) 3) A poster by David Ducros (www.studio-d-plus.com) 4) A paper strip perfumed by Oliver & Co. (www.oliverandco.es) 5) A white badge with black logo. 6) A white pencil with black logo.
The edition is limited to 500 copies!!!