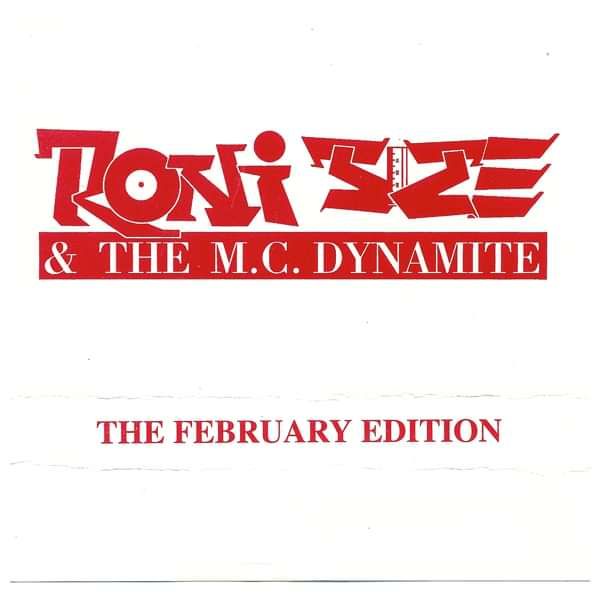 Roni Size and Dynamite MC - The February Edition 94 - 95
FCMIX001 - Roni Size and Dynamite MC : The February Edition 94 - 95 - Free Download
Download for free by joining the mailing list to receive news and offers from Roni Size. You can unsubscribe at any time. We'll also ask you to confirm your location in order to help with future event planning. For more details see the privacy policy.
This service is provided by Music Glue. By submitting this form you agree to the terms and conditions
February Edition Mixtape 94-95
A jungle mix recorded around 1994 - 1995 in my flat in St Pauls, Bristol. Recorded to cassette tape so not the clearest quality, but definitely gives you an idea of the sound of the time. This was when we were just starting out with Full Cycle and the things to come hadn't even crossed our minds.
Artwork by the legendary Bristol artist Inkie who has been supporting all the crew for a long time, and has gone onto do his own thing very successfully. Check out his current work here: - http://inkie.bigcartel.com/
Check Dynamite MC in full flow over this - Original Junglist! He still looks the same!