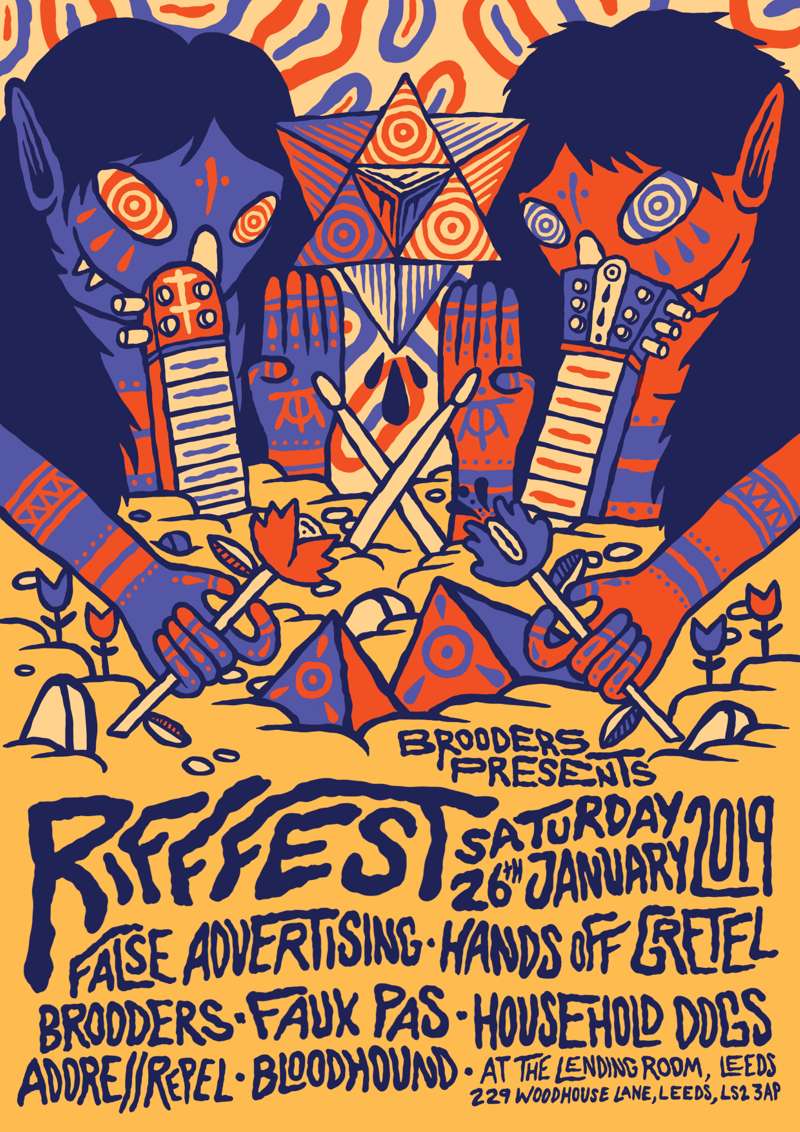 RIFFFEST
False Advertising + Hands Off Gretel + Brooders + Faux Pas + Household Dogs + Adore//Repel + Bloodhound
£5
Entry Requirements: 18+
Brooders Presents... RIFFFEST.
Our first celebration of all things Riffy, Fuzzy and Wooly. We've compiled the best and the brightest that the Yorkshire, Humber and Lancashire areas can bring us for a feast of riffs for all to come and indulge in.
Come one, come all and scream shout and throw yourselves about. We introduce to you our lineup of titans of the underground scene //
HEADLINERS False Advertising Hands Off Gretel
FT. Brooders Faux Pas Household Dogs Adore//Repel Bloodhound
TIER 1 Tickets Avaliable in limited amounts NOW for £5 TIER 2 Tickets £7 OTD £10
18+ Event
Music from 5:30PM with proceedings concluding with mind melting fortitude at 11PM.