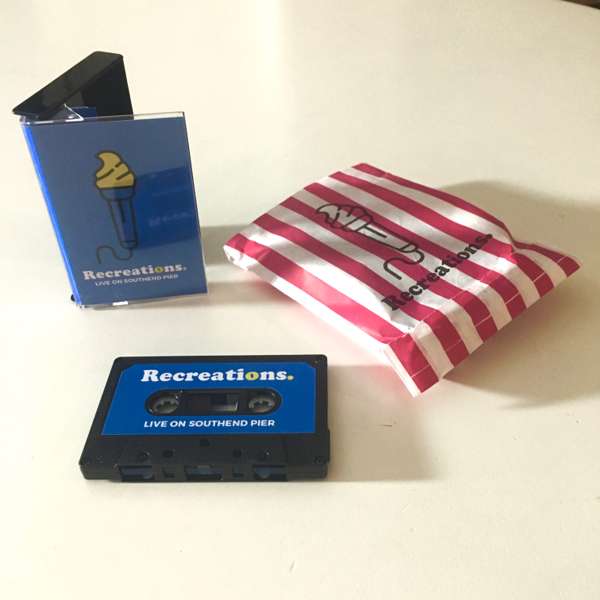 Live on Southend Pier Cassette
On October 2nd, Recreations and The Magnetic South played the iconic "Chronicles of a Bohemian Teenager" in full, live on Southend Pier.
6 days later for Cassette Store Day, a 5 track live bootleg ep was released featuring new versions of:
An Oak Tree Chronicles 2 I Spy Whitewash is Brainwash Get Cape. Wear Cape. Fly
Strictly limited, no re press. In hand stamped bag.