Raptor are a Psychedelic Rock trio comprised of brothers Kurt & Adam Fletcher and Nick Osborne (Filling on Bass duties) based in Bristol. The band formed in the quiet depths of rural Herefordshire and released their Debut E.P on Friday 13th February 2015 to critical acclaim, showcasing their fuzz driven guitar grooves and hard-hitting drums.
June 2017 saw the release of the Ultraviolet/Haight Street double single that received rave reviews from BBC Introducing, Bristol Live Magazine, Bristol 24/7, Mytacism Music and more.
The trio captivate audiences all across the UK with their electric live stage performance. They have performed alongside Robert Plant (Led Zeppelin), Mick Ralphs (Bad Company/Mott The Hoople), The Groundhogs and Deborah Bonham (John Bonham's Sister)...
2018 Dynamite (Is Freedom) single out now! x
https://raptortheband.bandcamp.com/track/dynamite-is-freedom
New Double Single out 23rd June 2017 with a full-length album to follow this year.
Facebook: www.facebook.com/raptortheband
Twitter: www.twitter.com/raptortheband
Reverbnation: www.reverbnation.com/raptortheband
Instagram: www.instagram.com.raptortheband
Spotify: https://open.spotify.com/artist/2tmewJuZWRIVKHNCvjVCIC
Soundcloud: https://soundcloud.com/raptor-the-band
Debut E.P available via iTunes here: https://itunes.apple.com/album/id967356849?ls=1&app=itunes
2017 Double Single Available via iTunes here: http://itunes.apple.com/album/id1246876236?ls=1&app=itunes
FOR BOOKINGS AND INQUIRIES PLEASE CONTACT: kurtfletcher2@gmail.com
---
"Raptor in the House! Yeah Man, I love those Guys, F***ing Awesome!" - Scott Holiday (Rival Sons)
Raptor are one of those must see bands, stunning E.P and brilliant live show - Verden Allen (Mott The Hoople)
I'm very excited to play this band... They are great! - Sophie K (Team Rock Radio)
"The first time I saw them they blew me away... Top Quality! These boys have to be the most exciting young act in our area. Watch out World!!" - Andy O'Hare (BBC Introducing)
"These boys have caught my attention and are doing really well for themselves. Very exciting, interesting and enjoyable to listen to - which is why I've chosen to play them! - (TBFM Radio)
"When I heard the bass player sound checking with some Zepp riffs and the guitarist with some Sabbath, I thought - I'm going to like this... and I wasn't disappointed!" - Jim Lowe (BBC Introducing)
Sick Band! - John Fairhurst
"These guys are really talented and tight. If the live set is anything to go by then the E.P. is well worth a listen - Rich Price (Get Your Rock Out)
"These boys have plenty of talent so look out for them in the future" - Reg Richardson (Slap Magazine).
"Musically, the band are as tight as you can get but it is their sheer power and energy that will propel their career forward. Raptor come to the rescue of Rock & Roll!" - Herefordshire Live
Join our Mailing List for Updates and Exclusive Info!
By signing up you agree to receive news and offers from RAPTOR. You can unsubscribe at any time. For more details see the privacy policy.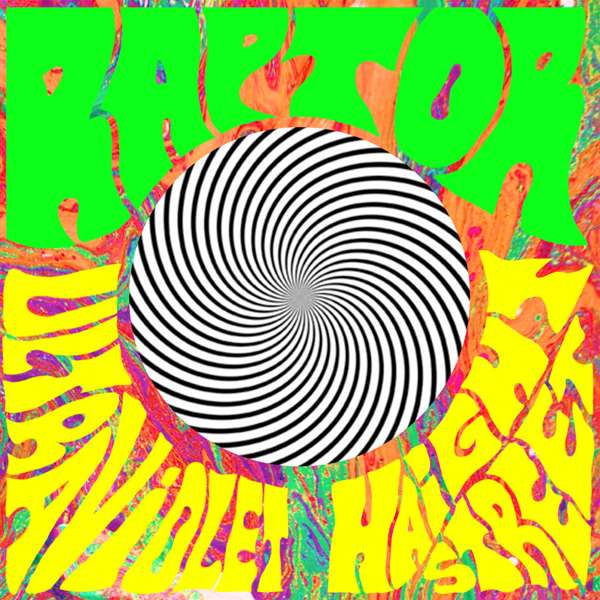 Ultraviolet / Haight Street 2017 Double Single
$5.68