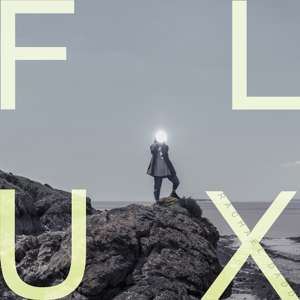 Hello friends near and far

Over the last five years I've been in the flow of crafting my new album FLUX which is now set for release on Memphis Industries on the 8th of November. Starting out as a solitary trickling stream of songs and then growing in momentum through some life-affirming collaborations, Flux feels ready to fledge at this timely time.

It's been quite a journey, and not just the making of the album. I've felt huge external tides carrying us collectively, while internal tides carry us individually. The 11 songs on the album are my response to these tides I've been experiencing over the last 5 years.

First to fledge ahead of the full album is the first single and video CUT MY ROOTS. Inspired by personal experience of my country's strict visa laws, it's a protest against recent political tides and a general rise in white supremacy. I wanted to speak up for our collective liberties. When it came to making the music video with Sam Wisternoff, I chose the context of our oppressive past which although is no longer in living memory, still echoes all around us today.


Connection, communication, cooperation and collaboration feel key. So on this note I want to say a massive thank you to all the friends who've collectively crafted this album with me: Marcus Hamblett, Emma Gatrill, Rob Pemberton, Jim Barr, Kate Stables, Rosalind Leyden, Jesse Vernon, Mo Vernon Stables, Ben Hampson, Paul Blakemore and Betsy Dadd. Gratitude runs deep.

Finally thank you so much for all your support out there, buying albums, coming to the shows, connecting in some way with the songs, making it possible.

For FLUX pre orders on vinyl, CD and digital follow the links. In Jan - feb 2020 I'll be setting off on tour with the musicians on the album and we'd love to see you at a show!

07 Sep - Reading, Down at the Abbey Festival Tickets
28 Jan - Leeds, Hyde Park Book Club Tickets
29 Jan - Glasgow, The Glad Cafe
30 Jan - Newcastle, Cobalt Studios Tickets
31 Jan - Manchester, Gullivers Tickets
01 Feb - Nottingham, Malt Cross Free
07 Feb - Bristol, Jam Jar Tickets
08 Feb - Birmingham, Cuban Embassy Tickets
12 Feb - London, The Lexington Tickets
13 Feb - Ramsgate, Ramsgate Music Hall Tickets
14 Feb - Brighton, The Hope & Ruin Tickets
15 Feb - Winchester, The Railway Inn Tickets

with gratitude

Rachael



This tour has been supported by the Momentum Music Fund. Momentum is managed by PRS Foundation, with support from PPL, Creative Scotland, Arts Council of Wales, Welsh Government, Arts Council of Northern Ireland, Invest NI, with additional funding and support from Spotify.
By signing up you agree to receive news and offers from Rachael Dadd. You can unsubscribe at any time. For more details see the privacy policy.