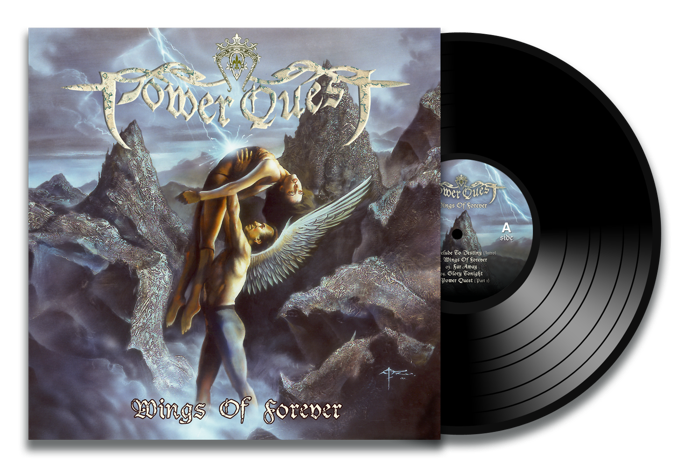 Wings of Forever 20th Anniversary Vinyl Reissue (Black)
Wings of Forever 20th Anniversary Vinyl Reissue (Black)
Inner Wound Vinyl reissue of the 2002 debut album "Wings of Forever" on black vinyl. Limited to 150 copies worldwide. Celebrating 20 years of WOF.
2 copies in stock!
Steve Williams of Power Quest comments
"Wow! Has it really been 20 years since we released the Wings of Forever album? Time certainly flies and without doubt more so as we get older, at least that's the impression I get these days.
20 years.. amazing and in some ways we need to go back a further 20 years to 1982 or thereabouts when I was first getting into rock and metal, learning piano and basically dreaming about being in a rock band, making a record and touring the world. So after 20 years of hopes and dreams it really was incredible to finally release an album, see it in the shops and all that good stuff.
It was a memorable time for not only me but for Steve Scott (bass), Adam Bickers (guitar), Alessio Garavello (vocals), Sam Totman (guitar) and Andrea Martongelli (guitar). We had a blast putting this record together and the friendships made in those early days remain as strong as ever to this day, which is another thing I am incredibly proud of.
I hope you guys enjoy the vinyl reissue of the debut Power Quest album. It's been out of print generally for so long now but it's cool to have a special limited edition vinyl release to celebrate the anniversary.
Thanks for the support down the years. Be safe and take care of yourselves."