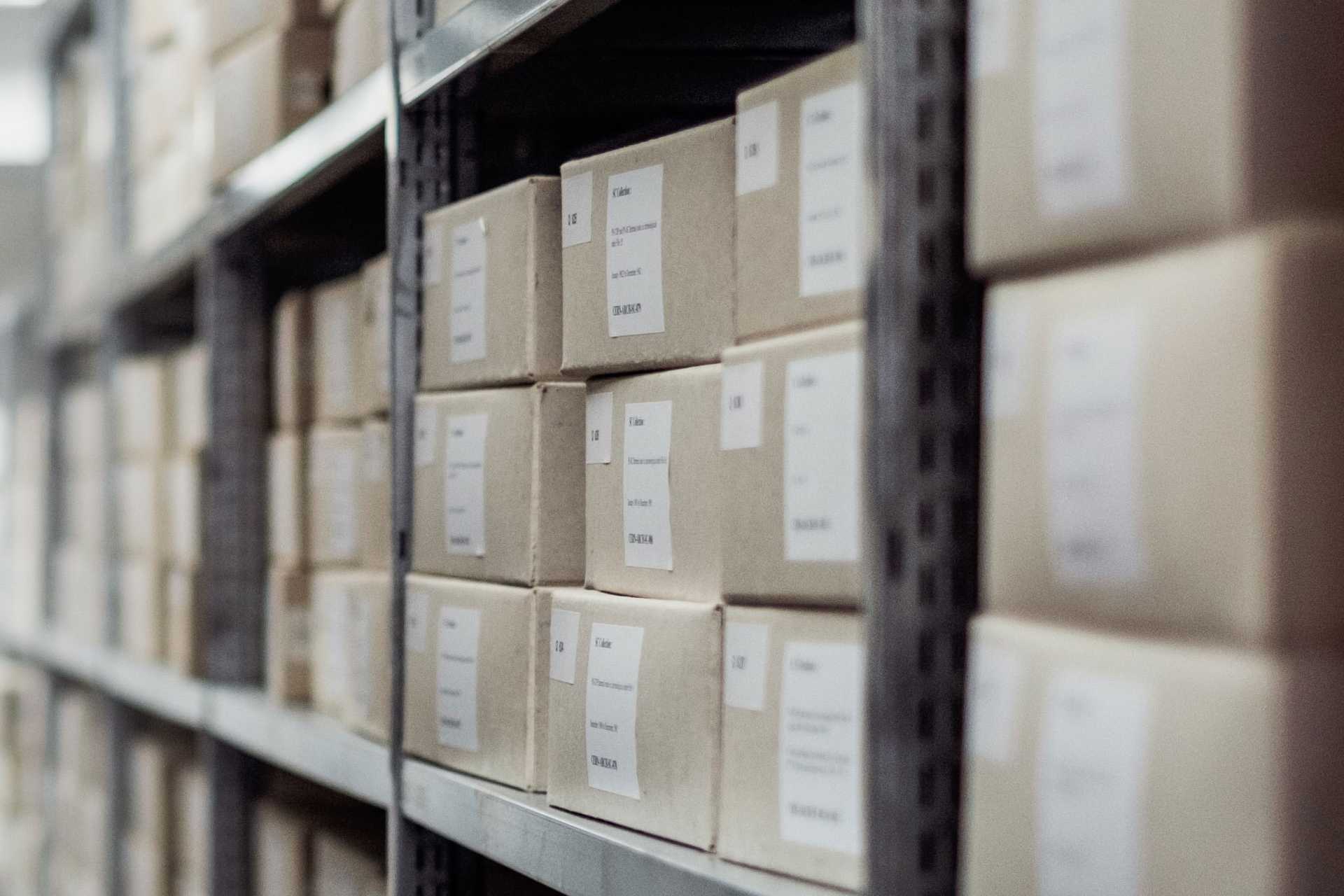 Warehouse Stock Sync Information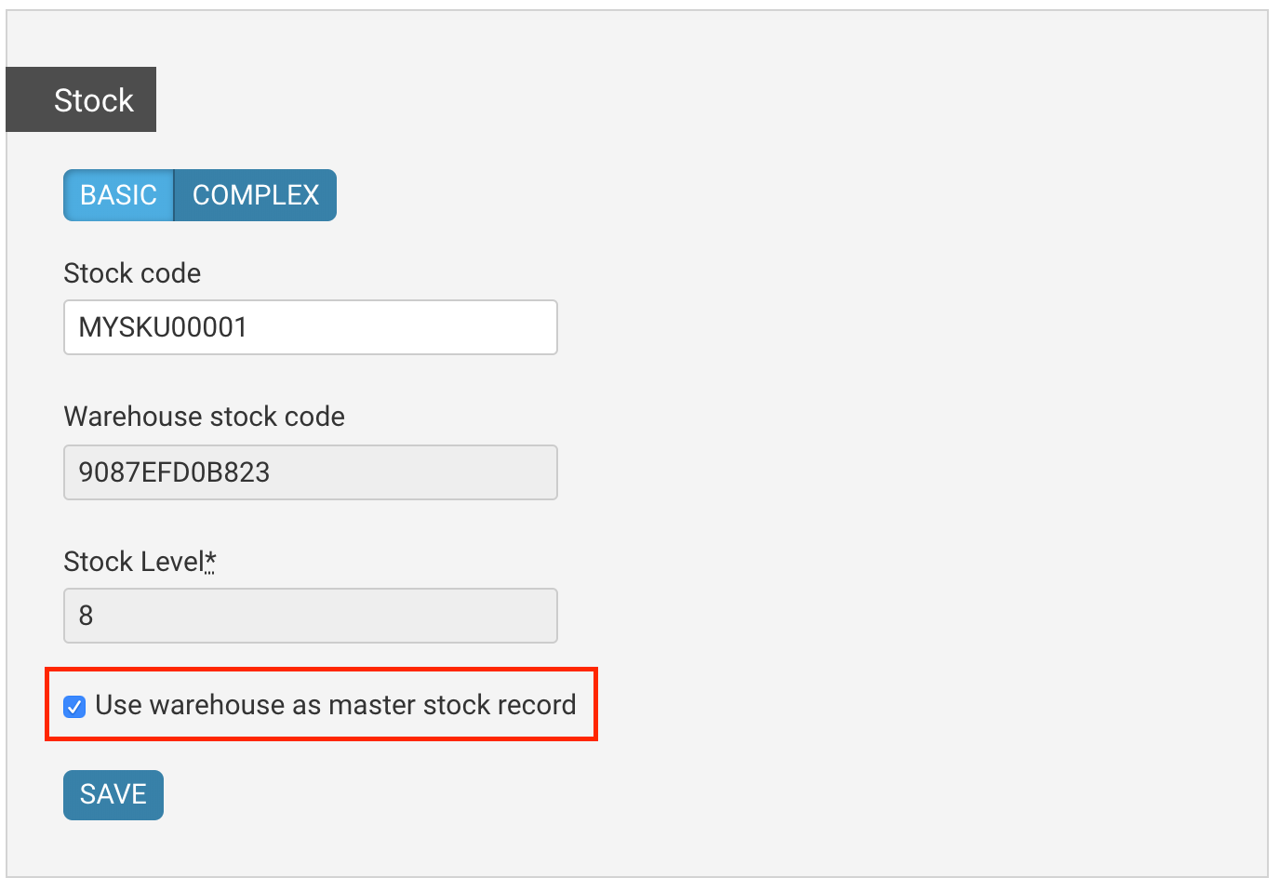 When this setting is enabled, Music Glue will automatically sync stock levels to your fulfilment provider's warehouse management system software. This means when you send newly manufactured stock to the warehouse, or if you were to take stock out of the warehouse to go on tour, your Music Glue store will automatically stay in sync, preventing under- and over-selling.
In some situations, you may want to override the warehouse stock level, for example, presales (more info below). This can be done by unchecking the "Use warehouse as master stock record" box.
IMPORTANT: ensure you remember to re-check this box at the appropriate time otherwise stock levels will diverge from the warehouse resulting in under- and over-selling. When this box is un-checked, you'll be able to view the current warehouse stock level via the "Warehouse stock level" helper text: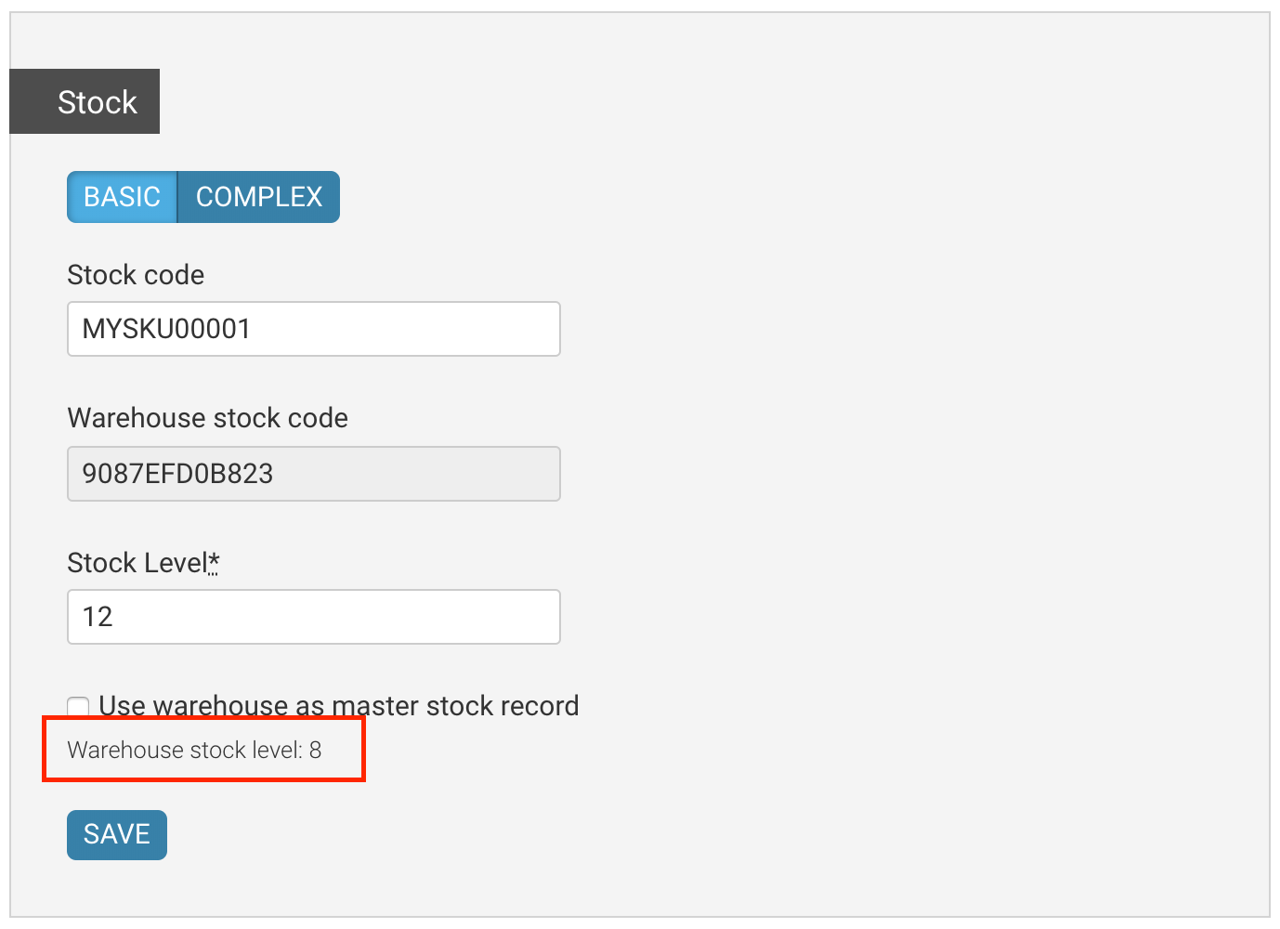 Presales
If you have a presale product that you wish to start selling before the stock has arrived with the warehouse, you should follow this procedure:
Set up your product as usual and set a presale date
Un-check "Use warehouse as master stock record" and input the number of units you shall send to the warehouse in the "Stock level" field, then press Save. You are then ready to start selling your product
The "Warehouse stock level" will then show as "Unknown" until your warehouse carries out their goods in process
When you receive notification from your warehouse that the stock has been received, you will then notice that "Warehouse stock level" has been updated to the quantity that was counted in minus the quantity that has already been sold
At this point, you should tick "Use warehouse as master stock record" and save your product to ensure the stock levels stay in sync from that point onwards.
Warehouse stock code
The Warehouse stock code is the unique identifier for your item which is used when the Music Glue system is interacting with the warehouse management system. This stock code is assigned by Music Glue and will never change. This means that if your own stock code changes or is input incorrectly, the Music Glue warehouse integration will continue to work without having to re-create the product.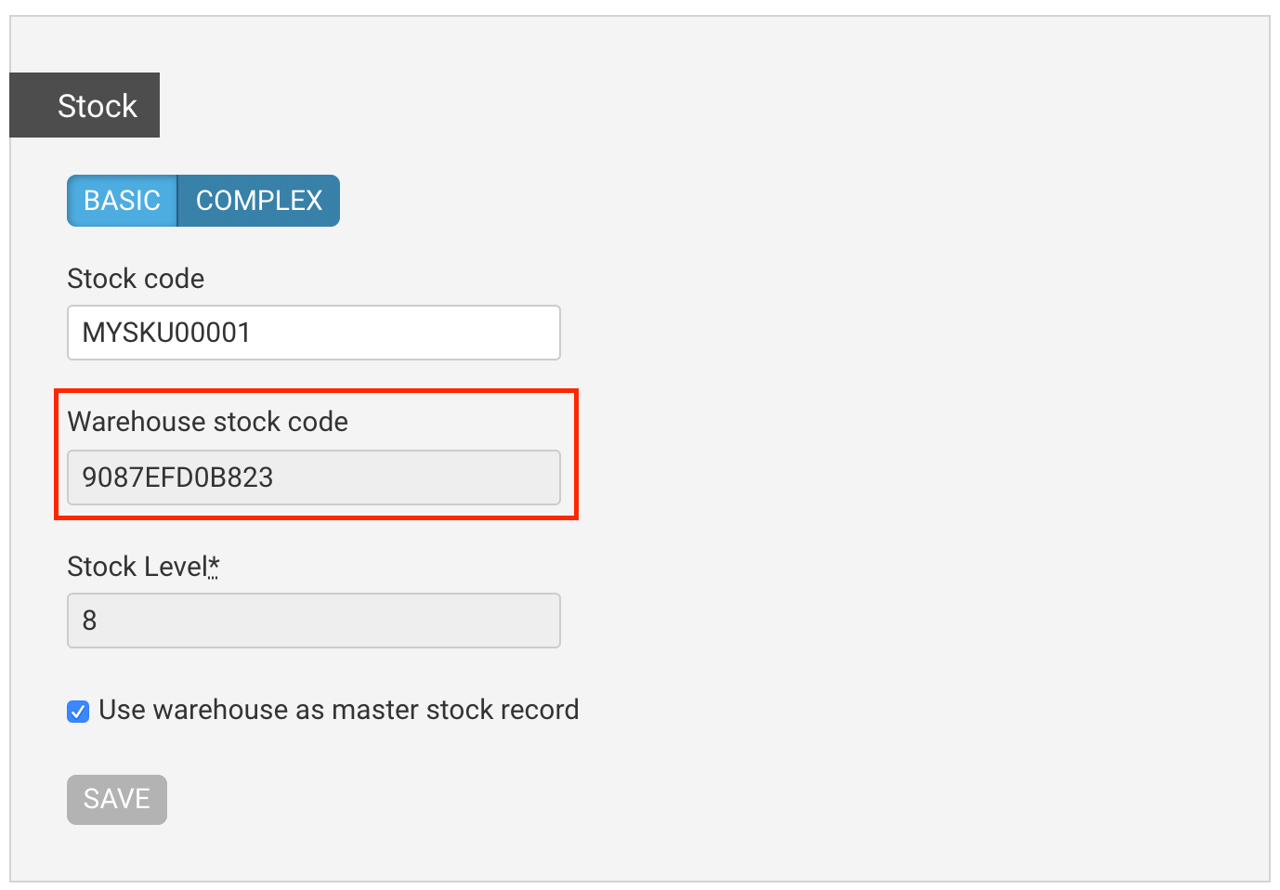 When sending stock to your warehouse, it will be helpful to include both your own SKU and the Warehouse stock code where possible. You may find the "Inventory Export" functionality in the Products > Catalogue area of your account helpful when generating goods in delivery notices for your warehouse.
We all need a little help from our friends sometimes, and our support team is here to help. Email us on support@musicglue.com.