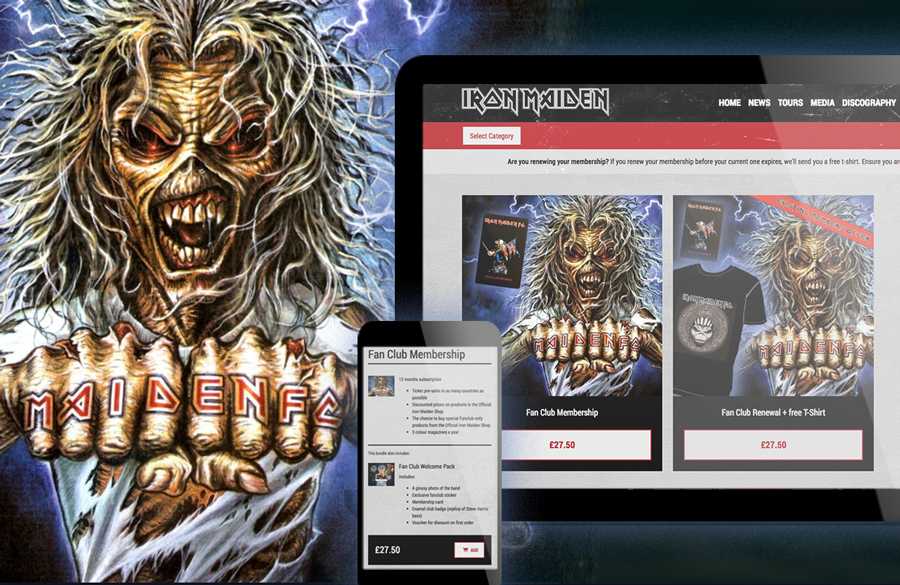 Creating Fan Clubs
Reward your most loyal fans
There are a lot of benefits to offering your audience the opportunity to be part of your fan club. It is a great way to develop a sense of community amongst your fans and allows you to identify your super fans, those dying to get special access to you and be part of your tribe. The fan club lets you connect with them more closely by offering exclusive rewards and benefits. And ultimately, it opens up a lot of opportunities to better monetise you're following.
On Music Glue, you can offer your super fans 3 types of fan-clubs only content:
Fan-club only tickets
Fan-club only products & discounts on selected products
Fan-club only access to blog posts
For example, this could be pre-sale ticket access, never-before-released music to download, insider news and photos, store discounts, exclusive merchandise or members-only competitions to make them feel super special.
How to create a Fan Club membership in your store
Login to your Music Glue account or if you haven't already, create a free account today.

In the Apps tab, install Fan Club.

Once installed, head to the Products tab and create a new Fan Club product.

There, you can name your fan club, share a description of what it offers, add an image to illustrate it...

Choose how long the membership is valid for: a day, a month, 12 months....

When fans purchase a membership to your Fan Club, they will be sent an automated welcome email to activate it. To personalise the banner of this email, head to the Settings tab and upload your new banner of choice under Publicity image > Email communications banner image. You can also add personalised 'welcome info' in the body of the email; we suggest you keep it simple so as not to confuse fans and only add in text.

Finally, choose whether you want your Fan Club membership to be free of charge, at a fixed price or Pay What You Want. This is a one-off payment for your fans that will give them membership for your chosen membership length.
Make sure to publish it so it appears in your store!
Tip #1 You can see and download a list of your fan club members in Reports > Fan Club Members. Behind each of these email addresses is a super fan, nurture them!
Tip #2 Visit Iron Maiden's fan club to get inspiration.
How to create fan-club only products in your store
Now that you have created a fan club membership, you'll notice a new Fan Club Members section when setting up merchandise, digital or experience products, as per below. (Note that Tickets and Print on Demand products cannot currently be added as fan-club only products. Coming soon... )
To make a product available to members only, tick "Only available to fan club members".
How to create fan-club only discounts on products in your store
With the Fan Club app, you can also offer your members special discounts on selected products in store.
To apply a discount for members only on a product, tick "Discounted pricing for fan club members" and type in the discounted price.
How to share content with fan club members only
Now you've created a fan club membership, you'll notice a new option appearing in the settings of each of your blog posts. To make blog content only available to members of your fan club, tick "Only Fan Club members can view this post" as per below.
How it works for your fans
When fans join your fan club, they're automatically sent an email to finish setting up their account. Once they have done so by clicking the link in the email, they can login to their Music Glue account and access all fan-club only content from your profile!
If a fan renews their membership before the existing one expires, the new membership will start from the end date of the current one.
We all need a little help from our friends sometimes, and our support team is here to help. Email us on support@musicglue.com.