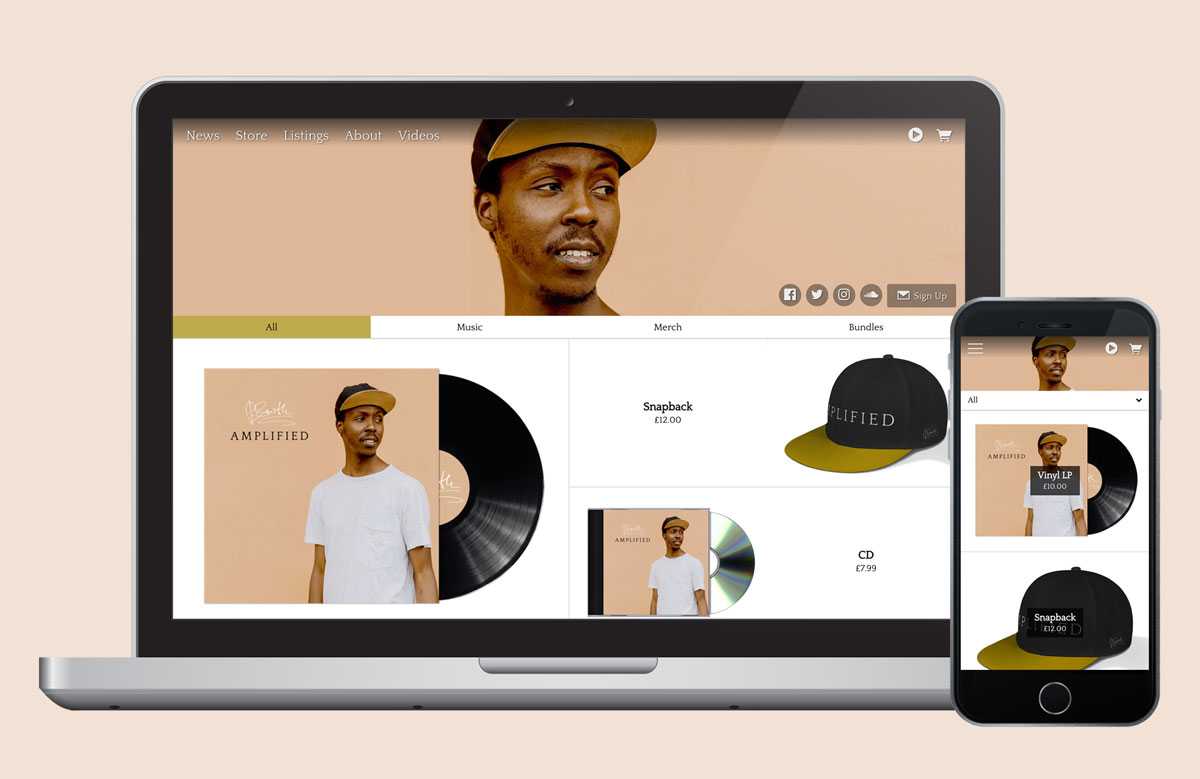 Creating Products
Once you have set up your Music Glue Account, you can start creating products to sell to your fans! Log in and head to Products > Catalogue and hit the "Create Product" in the top left to get the process started. You'll then be able to choose a category (depending on what apps you have installed; these options will differ but they're all pretty self-explanatory) Once you've chosen what type of product you'd like to create, you can give it a name, a quick summary of the product, a category to help with SEO, a description, which could include a YouTube preview of the song, and finally tags. An important note on Tags is that these are not SEO tags, they are internal and tell the site where you'd like the items to show up - this links to pages so check out the tutorial for them!
As for stock levels - for items with only one size (CDs/Vinyl/Keyrings etc.) select "Basic" and enter the stock code and set the levels
And for items with more than one size (Tees/Hoodies/Clothing etc.) please choose "Complex" and set up the sizes
N.B: if you're using our warehouses, the stock setting process is a little different - more info here
Side note: We would recommend setting up different vinyl colours as different products to avoid confusion with customers and fulfillers
You're now ready to set the price and postage costs (please click both links, they're SUPER important).
Finally, you can fine tune the set up - when you want the item to be published, whether you'd like it only to be available with other items in a bundle
We all need a little help from our friends sometimes, and our support team is here to help. Email us on support@musicglue.com.