"Mike Turnbull is a singer-songwriter from the Lake District whose main instruments are tenor guitar & octave mandola. Their sound coupled with the sources of his songs suggests Seth Lakeman and, in truth, that isn't a bad comparison. He certainly has the same drive and energy."
Dai Jeffries - Folking.com
September 2018 Mike recorded a 12 song album in Stroud with Lukas Drinkwater, 'probably the hardest working folk musician in the country' (...a quote by Mark Radcliffe) and features Ciaran Algar on fiddle and Evan Carson on bodhran & percussion. Some of their projects: Russell & Algar, Willows, Sam Kelly and the Lost Boys...
FATEA: "...Turnbull (Guitar, Mandolin, Mandola) surrounds himself with excellent musicians such as Lukas Drinkwater ( Bass, Electric Guitar and Banjo), Evan Carson (Bodhran) and Ciaran Algar on violin. As a group, you couldn't ask for better and the music definitely shines". (March 2019)
In conclusion, "In So Small a Compass" is an album of finely crafted songs that get stronger with each subsequent play. If you appreciate the likes of Sam Kelly & the Lost Boys, Goats Don't Shave and Seth Lakeman then in Mike Turnbull you'll find a kindred soul. There's much in So Small a Compass. Ian Cripps (In So Small A Compass review March 2019)
---
In So Small A Compass promo.
Circlet of Gold EP promo.
Late 2017, saw the initial release of 'Circlet of Gold' an indie-folk album featuring 7 of original songs, some of which are inspired by Mike's home region the Lake District.
---
...and, from previous EP
---
Appearances include:
Music in Ulpha - support for Ninebarrow
Staveley Folk & Acoustic Club
Hawkshead Brewery, Staveley
Lily Bar, Ambleside
Ruskins, Kendal
Holme Social Club, Holme
Keswick Mountain Festival 2018
Pudfest - Kendal
Kings Head - Hawkshead
Bay Trust Radio - Kendal
BBC Radio Cumbria - BBCIntroducing
Replay Record Store - Kendal
New Union - Kendal
Kittchen - Hawkshead
Manna House - Kendal
Ivy Leaf Club - Kendal
Settle Gathering
Sticklebarn - Langdale - Support for Tobias Ben Jacob
Octoberfest - Sticklebarn, Langdale
Octoberfest - with Southern Edge
Staveley Roundhouse - Support for Bella & Polly
Sticklebarn - Langdale - Support for Jacob & Drinkwater
Sticklebarn - Langdale - Support for Saskia GM
And/or...
---
---
Quick Listen...
---
Both album & ep (Circlet of Gold...) just click HERE and please click on the songs to hear them first, and download or order the album digipak. (the artwork is worth it!)
What they've said so far...REVIEWS
By signing up you agree to receive news and offers from miketurnbullmusic. You can unsubscribe at any time. For more details see the privacy policy.
Boat Thief Song Live at Sticklebarn 2018
Treasure - Johnny Flynn (Detectorists)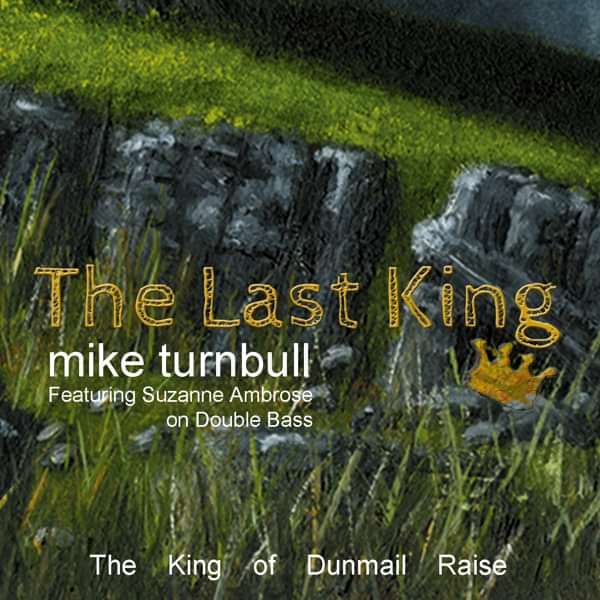 The Last King plus FREE tracks...
$1.44