LIVE ALBUM RELEASED
JANUARY 2020 . . . TWO HUGE FESTY DATES ANNOUNCED!
Magazine features from " Classic Rock " & Mojo .
See Classic Rock August edition + Mojo Magazine September issue.
THANK CHRIST FOR THE BOMB RE-RELEASED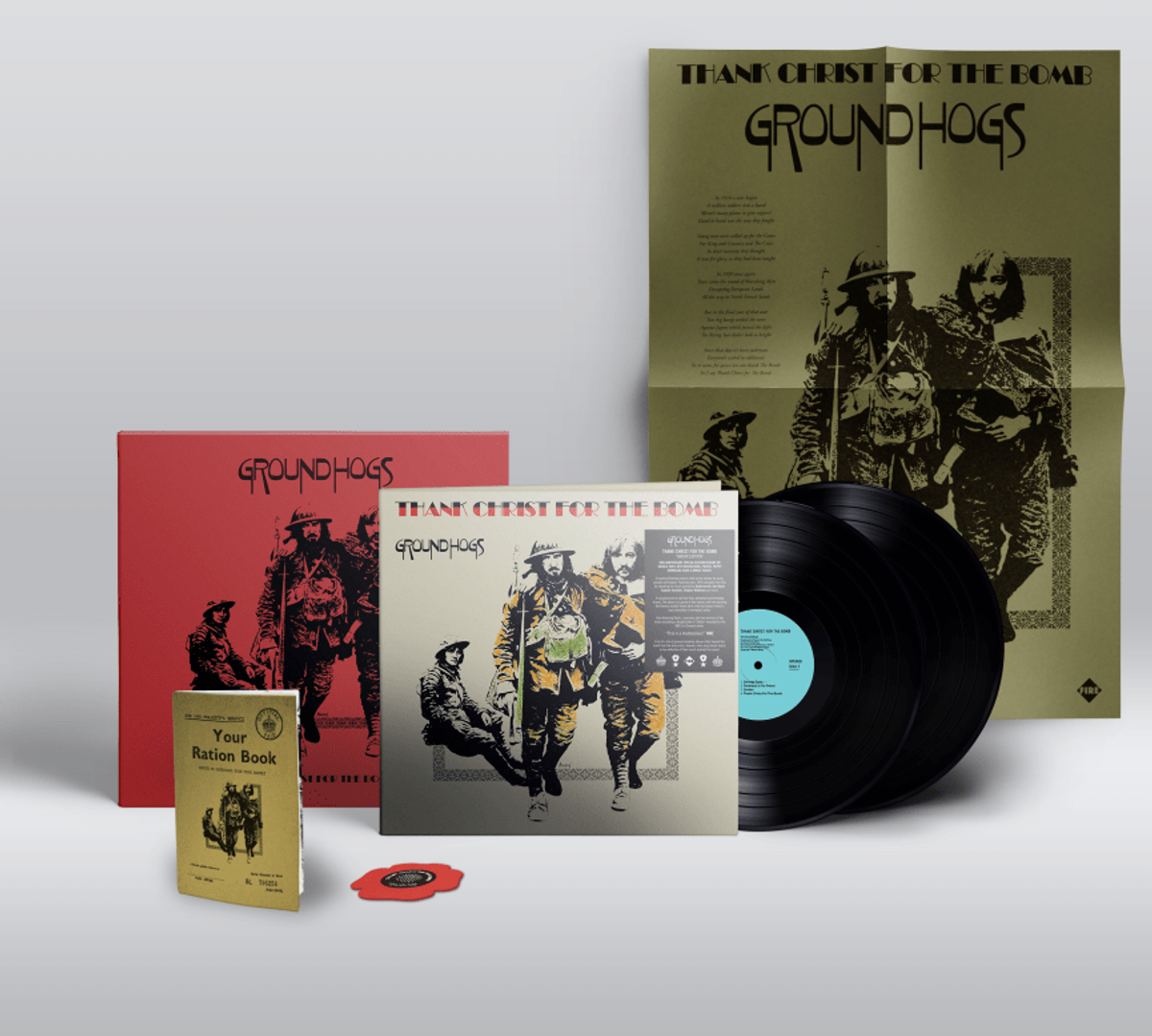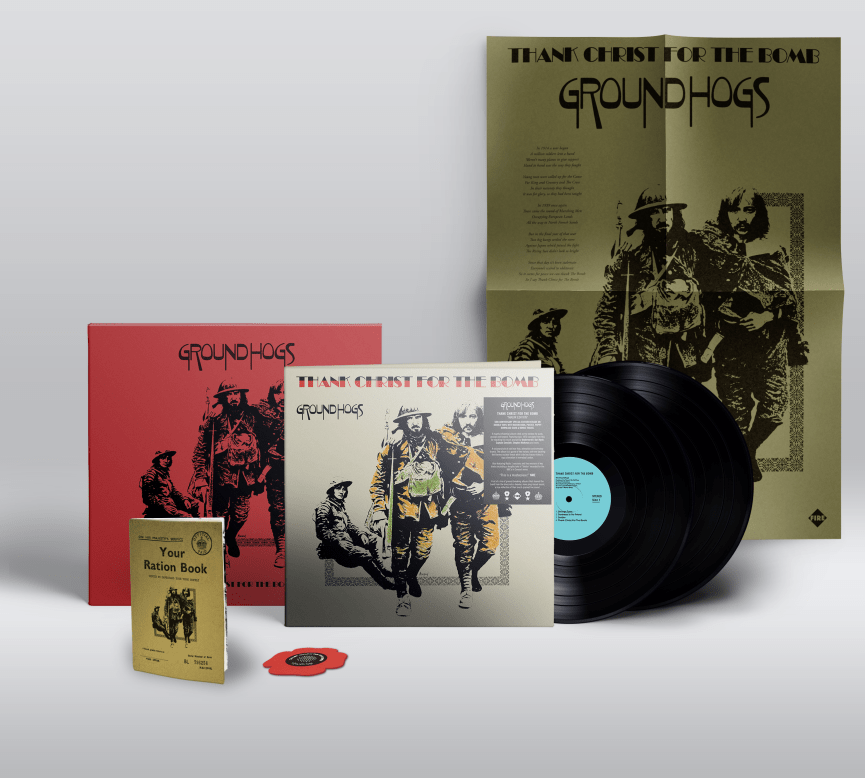 With 2020 - the 50th anniversary of the release of the classic THANK CHRIST FOR THE BOMB LP - rapidly approaching, FIRE RECORDS have re-released the album on vinyl & CD . . .
For further details and to purchase (also showing previous re-releases SCRATCHING THE SURFACE and BLUES OBITUARY) see;
https://www.firerecords.com/?s=groundhogs
"A hugely influential album cited as the embryo for punk, grunge and beyond. Featuring epic 1970 concepts from this far-reaching trio much praised by Underworld's Karl Hyde, Captain Sensible, Stephen Malkmus and a host of others. Thank Christ For The Bomb is a visionary tale of cold war fear, alienation and everyday drama. A thinking man's rumination on alienation, the album is a game of two halves; side one tackling the thermonuclear threat while side two traces riches to rags alienation in everyday London. Also featuring Radio 1 sessions and live versions of key tracks including a lengthy take of Soldier recorded for the BBC's In Concert series. First of a trio of ground-breaking albums that steered the band from the Blues into a heavier, more prog-based sound and a true reflection of their much-praised live sound. Major Edition – Gatefold sleeve. Red slipcase, Poppy Download card, Poster, Ration book liner notes. Celebrating its 50th Anniversary, Thank Christ For The Bomb (Major Edition) is reissued on double vinyl with gatefold sleeve – complete with ration book, poppy card and bonus tracks. Private Press Edition – Special artwork edition. 50th Anniversary Private Press edition. Gatefold sleeve, Green slipcase, Poppy Download card, Poster,'Ration book' liner notes. Bonus tracks on Download."
BLACK DEER FESTIVAL 2019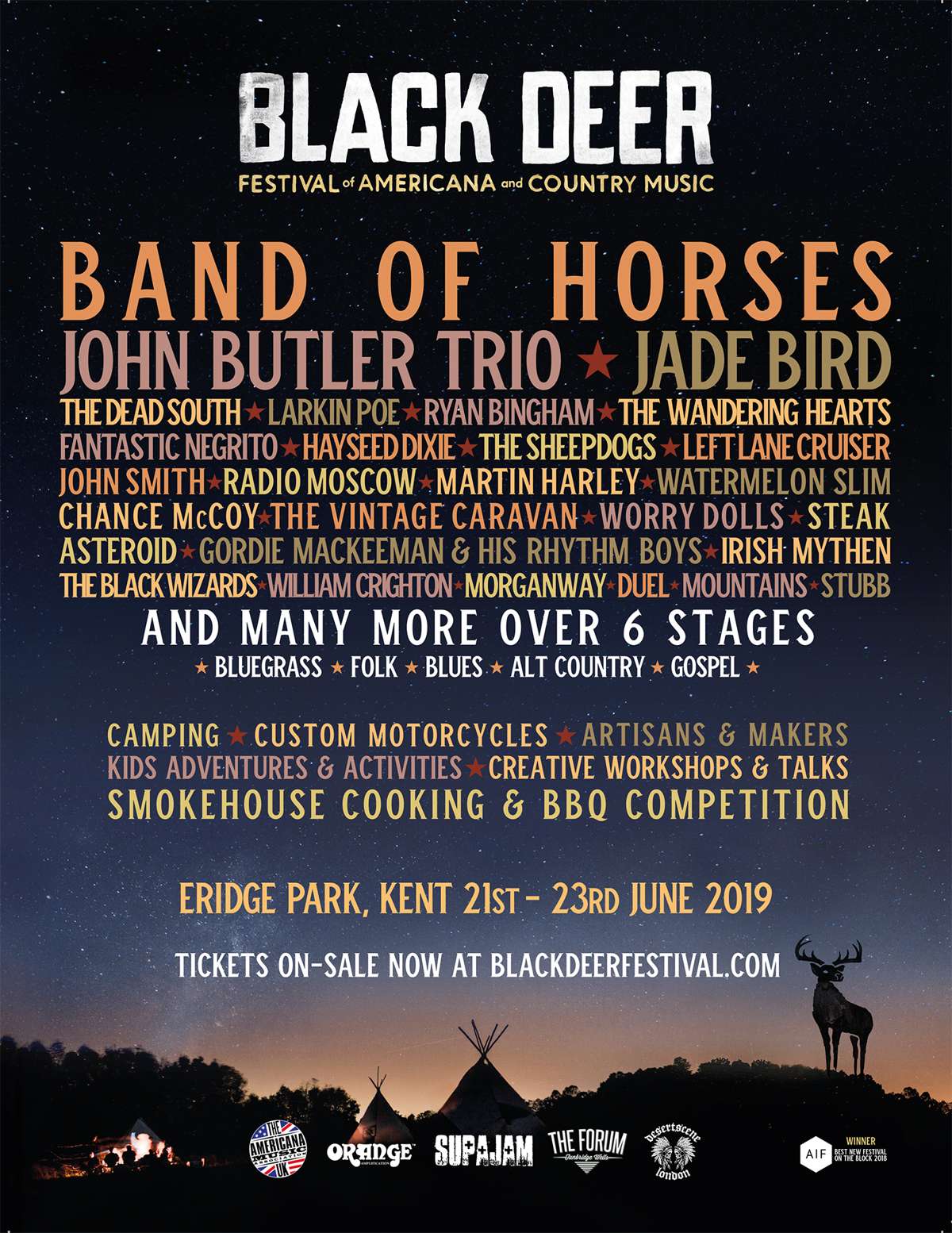 We are pleased to announce that we have been added to the bill for the BLACK DEER FESTIVAL, Eridge, Kent. The festival, though advertised as "An Americana and Country Music Festival", also has a "psych stage", featuring the likes of Radio Moscow and ourselves . . .
The festival runs from June 21st-23rd 2019, tickets available now from https://blackdeerfestival.com/tickets/
** WEBSITE TEST STAGE **