Collage presents:
Christmas Arts Market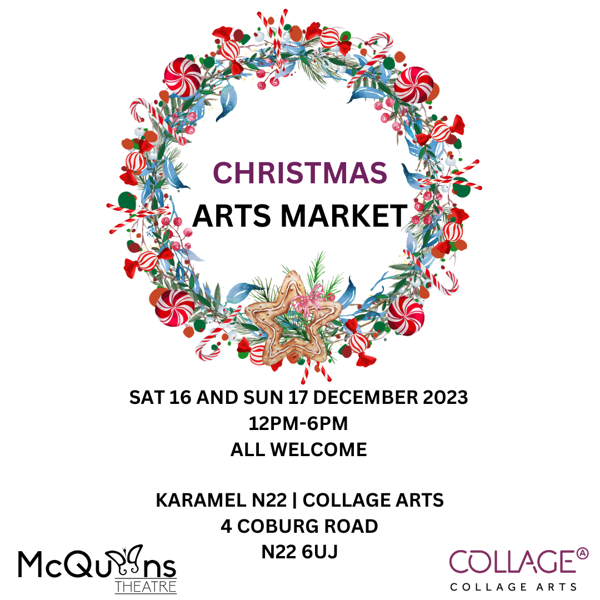 Join the festivities and embrace the spirit of the season!
Collage Arts and local artists-makers invite you to the Christmas Arts Market at Karamel.
Meet independent designers and makers from Wood Green Cultural Quarter – prints, arts and crafts, jewellery, textiles, fashion, accessories, and more.
Buy unique hand-made gifts for all
Explore and support your community of artists
Take a look. Shop around. Take home a gift.
Set in the vegan venue of Karamel and McQueens Theatre.
Few spots available! email: info@collage-arts.org for more details
Christmas Arts Market
Sat/Sun 16 and 17 December 2023 from 12noon to 6pm
Admission Free
Karamel, 4 Coburg Road, London N22 6UJ.
Karamel will have 100% vegan food available throughout the event.