EFG LJF x Collage presents:
Stan Sulzmann, Matthew Sulzmann and Henry Lowther - celebrate Bebop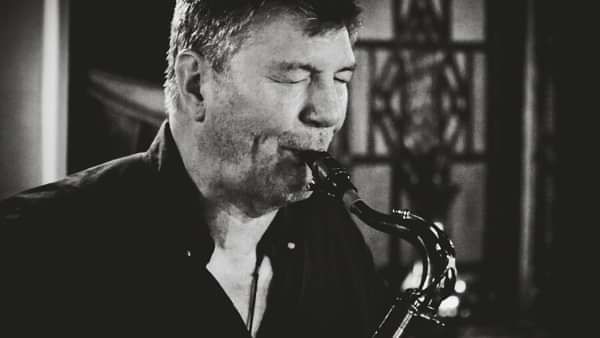 PART OF THE EFG LONDON JAZZ FESTIVAL
We are thrilled to have Stan Sulzmann, Matthew Sulzmann and Henry Lowther in a special Sunday afternoon performance to celebrate Bebop for the EFG London Jazz Festival at Karamel!
Whether you're looking to discover something new in Jazz or looking for the next cool jazz gig, you are sure to find more bebop playing in the capital. Young jazz musicians currently playing the circuits, all love bebop. We are celebrating Bebop with a sextet bringing together two great saxophonists, Stan Sulzmann and Matthew Sulzmann and trumpeter, Henry Lowther, along with pianist Kate Williams and rising young drummer, Finn Genocky.
Stan Sulzmann – a brilliant saxophonist with an instantly recognisable sound. Sulzmann's CV reads like a who's who of jazz, including work with the likes of Michael Brecker, Kenny Wheeler, John Taylor, Mike Gibbs, Marc Copland, the New York Composers Orchestra and Gil Evans. At the forefront of the European modern jazz movement since the late 60s Stan commands an enormous amount of respect not only for his great playing but also for his compositional originality.
'It simply doesn't get any better than this' (John Kelman)
'… a shining light of the whole attractive enterprise is the presence of Stan Sulzmann, who seems to sound more personal and hauntingly moving than ever.' (John Fordham, Jazz UK)
Matthew - London-based soprano/alto saxophonist and composer. In addition to leading his own quintet, he has performed with Neon Orchestra, Dom Ingham Sextet, James Brady's "Voyagers", and the London Jazz Orchestra.
"confident and assured soprano"* (Jazzwise Magazine)**
Henry Lowther – a British jazz trumpet great! Over the last 50 years Henry's work on the British jazz scene reads like a "Who's Who". He has played regularly with, amongst many others, Gordon Beck, Michael Garrick, Graham Collier, Mike Gibbs, Pete King, Loose Tubes, John Surman, John Taylor, Stan Tracey and Kenny Wheeler.
Line-up: Stan Sulzmann (tenor saxophone), Matthew Sulzmann (soprano saxophone), Henry Lowther (trumpet), Finn Genocky (drums), Kate Williams (piano) and Steve Watts (bass).
Doors open 2pm, music from 3pm.
From 1pm, the Karamel Vegan Kitchen will be open and serving food, an offering Vegan Sunday Roast, Sausage Roast or Mash, Stout Pie, and Indian Thalis. Other items will also be available (burgers and pizza). If you'd like to book a table, please email karamel8775@gmail.com with the group size and arrival time.