Collage presents:
Mouyad & Salim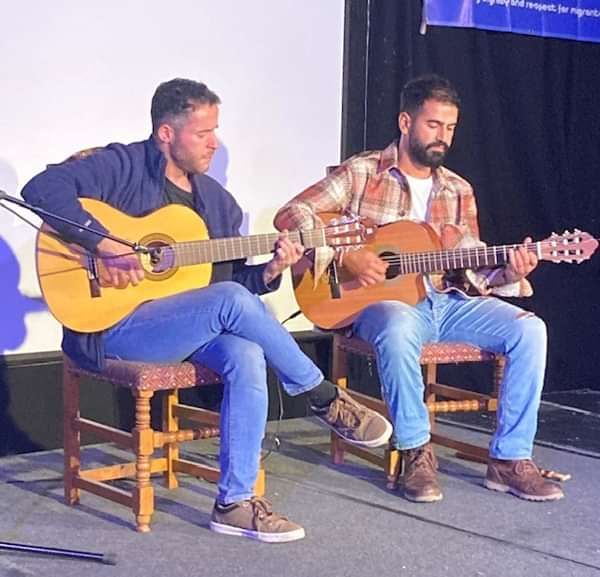 Karamel proudly presents Mouyad & Selim (guitars, duduk) performing tonight with guests.
Mouyad, a flamenco guitarist from Syria brings a blend of middle-eastern majams, classic and flamenco music.
Selim, Ethnic Kurdish-Turkish sounds with contemporary cross-cultural infusion. Plays the Armenian Duduk and classical Guitar.
Mouyad & Selim came together as part of the music creators of the Legal Aliens - a theatre community group made up of migrants and refugees.
Guest musician, Jamie, will join Mouyad & Selim on Oud.
*Karamel - 4 Coburg Road, London N22 6UJ. * Doors open at 7pm, and music starts at 8pm.