Haringey Welcome presents:
All Welcome 2023! Migrant Solidarity in Haringey
Buy Tickets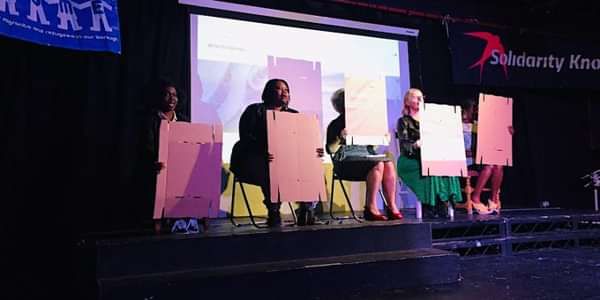 Come together and celebrate our incredible, diverse community, find out about migrant justice campaigns, resistance activities and how you can get involved, and show solidarity with all those amongst us impacted by the hostile immigration system.
We look forward to welcoming you for an evening of delicious food, stimulating words, film, and presentations, and exciting performances.
Try a Middle Eastern or African thali and complementary soft drink; browse campaign stalls; engage with guests and producers of our No Small Victories podcast and with an interactive portrait exhibition; engage with further audio-visual materials and their authors; and enjoy performances and speakers including:
Live music Stand-up Readings Film Speakers on climate/migrant justice; Haringey Community Action Network; Abolish Reporting campaign; Haringey Resettlement Team; Migrant theatre and mental health * Bring headphones so you can engage with the interactive exhibition
 Food from 6.45pm, performances from 8.15pm