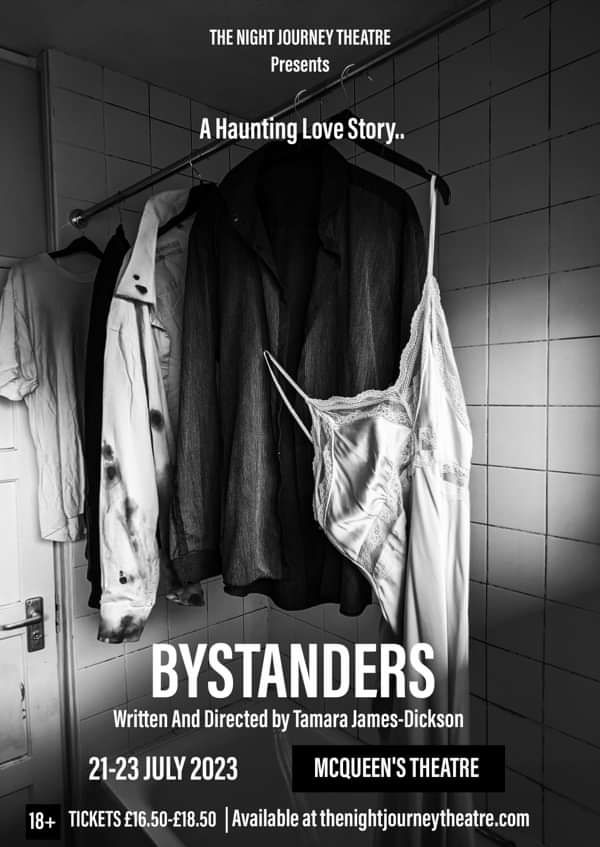 Set in the heart of the Caribbean home, we meet K and M, a couple living in a busy city. K's intuition is telling her something is going on with her partner M. He's been distant, moody, and withdrawn. In her desperation to find out what's going on, K discovers a shocking revelation about her long-term partner, as she finds herself trying to conceal the true extent of M's behavior.
This is a thriller and dark comedy that was first shown at the Black Writers Collective showcase in Southwark Playhouse. This story explores love, loss, and generational trauma, through the lens of Caribbean spirituality.
Bystanders will be on between 21-23 July at McQueen's theatre, wood green.
Tickets are priced between £16.50-£18.50 and they are available at The Night Journey Theatre Website.