Collage presents:
Fiona Ross 7tet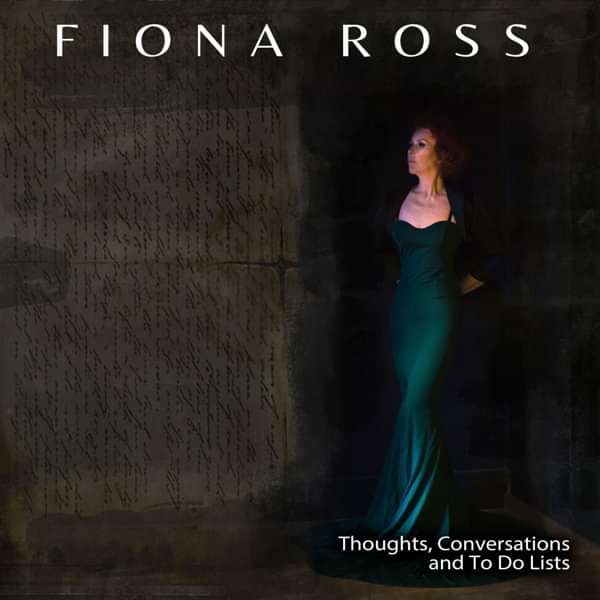 Fiona Ross: Thoughts, Conversations and To Do Lists Photocredit: Monika S Jakubowska
Named among the 100 Alternative Power Music List for 2020, multi-award-winning jazz artist, editor-in-chief, journalist and founder of the award-winning Women in Jazz Media organisation Fiona Ross launches her much-anticipated 7th Album Thoughts, Conversations and To Do Lists.
Web links
https://fionaross.co.uk/ Instagram Facebook Twitter YouTube
"Living life in the fast lane, Fiona Ross has captured in her exquisite songs the frenetic pace of life that most of us live along with our deepest thoughts and perpetual to do lists, and in doing so has offered us a welcome respite and comfort in knowing that we are not alone." - Jazz Views
'Her playing is lovingly understated, an impressionistic soundscape over which her vocals flow like a stream' London Jazz News
"Fiona Ross knows how to make an album" Jazz Views
"Fierce and Non-Compliant, and honest and true and oh so very talented." - Maxine Gordon
"This is the UK artist that just keeps giving us great and compelling music" — Kind of Jazz
"Her style is poetic and the messages ooze with Millennial angst" — Jazz Weekly
"(This is) the artist that gave Ed Sheeran his 'first push'" — Daily Express
"Jazz artist extraordinaire" — Indie Music Women
Line Up: Fiona Ross (Piano and vocals) Derek Daley (Bass) Marley Drummond (Drums) Gibbi Bettini (Guitar) Dave Boa (trumpet) Loren Hignell (Saxophone and flute) Ashaine White (Backing Vocals)
Doors open at 7pm, and music starts at 8pm.
Not to be missed!