Collage presents:
Marco Punzi Quartet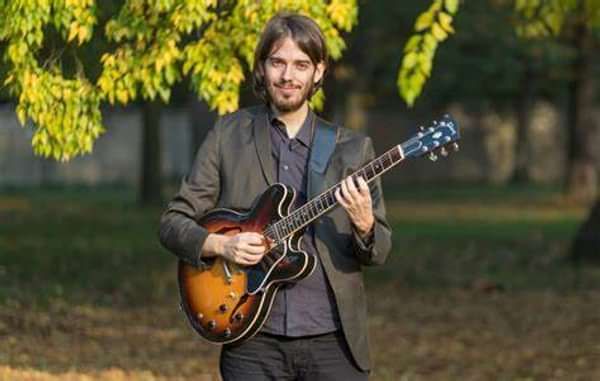 "After the release of their debut album "Snow" by his Italian collective Eazy Quartet, Marco Punzi decided to put together his own quartet. The music is all original material, influenced by the knowledge he acquired whilst studying The Guildhall School of Music & Drama, where he graduated in 2018, as well as from his own Italian heritage. The result is a mixture of high-energy and exciting music, meditative ballads and a spice of odd time signature tunes "
Line up: Marco Punzi – Guitar; Jonny Mansfield – Vibes; Will Sach – Double Bass; Theo Guttenplan – Drums;
Graduated at the Guildhall School of Music and Drama studying with UK's top teachers such as Colin Oxley and John Parricelli, Marco is active on the London music scene as a jazz and theatre performer. Marco moved to London in 2017 to study at the Guildhall after gaining a first class honours bachelor degree at "Civici corsi di jazz" in Milan, Italy.
Doors open 7pm, music from 8pm.
Book a ticket in advance to avoid disappointment!
Pre-show French inspired Menu available from 6.30pm-9.30pm. Book your table by emailing karamel8775@gmail.com