Collage presents:
Tara Minton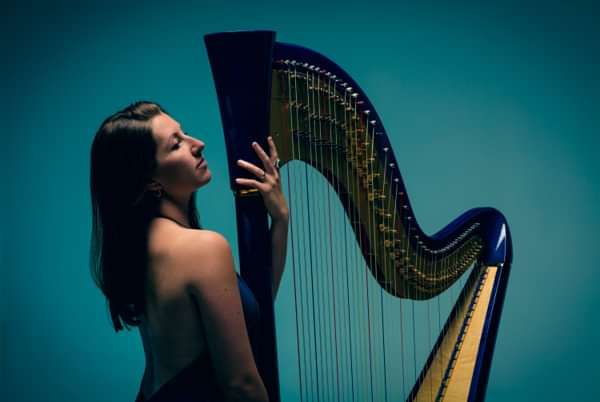 Collage presents Tara Minton
Tara Minton is an Australian born harpist, vocalist and composer. She is proudly endorsed by Camac Harps and holds a masters degree in jazz performance from The Guildhall School of Music and Drama. Well established as both an improvising harpist and vocalist, she has worked with Björk, Tom Walker, Miranda Mulholland, "Kitty, Daisy and Lewis", SuRie, Stan Sulzman, Tommaso Starace, Tony Kofi and Geoff Gascoyne. Tara's 2020 release "Please Do Not Ignore The Mermaid" received widespread critical acclaim, which she consolidated with her 2022 duo album with bassist Ed Babar, "Two For The Road". When not sitting behind her harp, Tara sings with "The Blues and Roots Ensemble", a London based nine-piece band celebrating the music of Charles Mingus and works as a session vocalist for film and television. Tara is a passionate music educator and advocate for the harp in jazz and improvised music and is co-host of "The Jazz Podcast" with Rob Cope.
Band line up: Tara Minton - harp/vocals; Germana Stella La Sorsa - vocals; Faris Ishaq - nay/percussion; Joe Boyle - double bass;
MAAD (fka Karamel), 4 Coburg Rd, N22 6UJ Vegan restaurant and fully licensed bar Fresh air ventilation system in place throughout the venue.