Collage Kids presents:
Clare and Cory Share a (Glorious) Story - Really Big Pants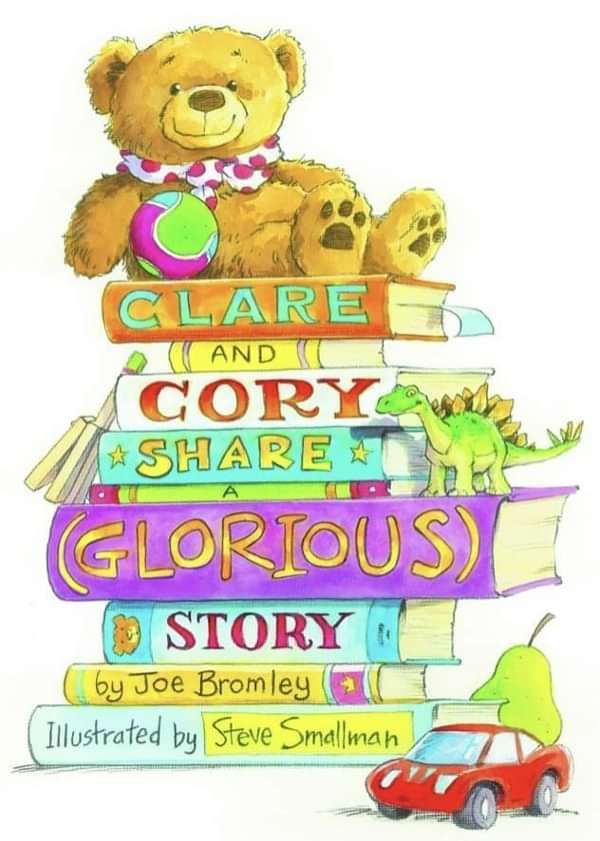 We are thrilled to announce, Really Big Pants Theatre Company will take to the stage with Clare and Cory Share a (Glorious) Story for the Collage Kids show at Karamel this weekend…
CLARE AND CORY SHARE A (GLORIOUS) STORY by Joe Bromley
Where's the class bear?
Let us explain:
Jane shares her train (batteries not included) Anmol shares his doll (wonky leg; mended several times)
Michael shares his cycle (a trusty three-wheeler)
Willow and Joe both have a go with a yo-yo
BUT
Clare NEVER EVER shares her pear
Until she loses the class bear (uh-oh)
Enter Cory
Can he save the day with a story?
Clare and Cory Share a (Glorious) Story has the trademark anarchic energy from Really Big Pants, but is a gentler, simpler show for younger children, written entirely in rhyme, to encourage them to not only share their belongings and enjoy a great story, but also to explore the natural world so close to home. And there's a glorious accompanying longer-form picture book, illustrated by the award-winning Steve Smallman, available to buy on the day!
Join this acclaimed theatre company for a glorious story of sharing, exploring, and daring. And really big pants
Collage Kids is a bi-monthly fun packed performance event for early years children (suggested age range up to 6 years) and their families. It is a relaxed performance in the Karamel restaurant space. The performance is FREE we just ask for whatever you can donate into our tip jar.
Saturday mornings at 11.30am in Karamel.
Please book a ticket in advance, we have limited tickets available to keep more social distancing in the venue.
Karamel has a fresh air ventilation system installed throughout the restaurant, lounge and theatre.
Karamel, 4 Coburg Road, London N22 6UJ
Tel: 020 3146 8775