Collage presents:
Songwriters' Club - Open Mic
Songwriters' Club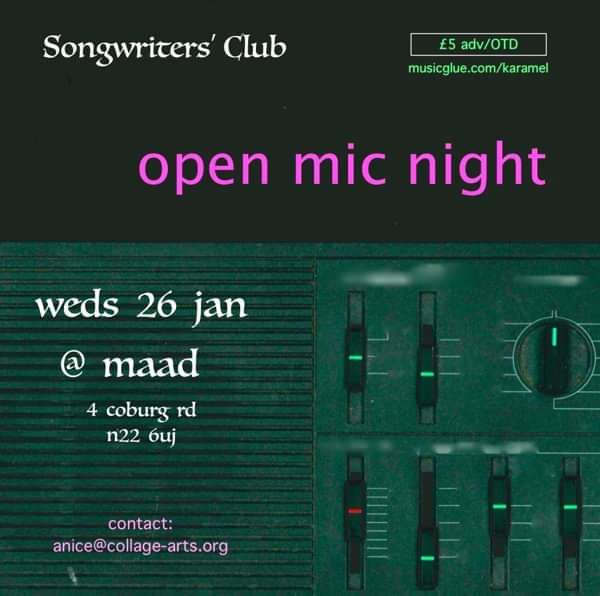 Songwriters' Club is an informal gathering for songwriters and composers of all ages/ ability to share and develop their material in a fun and supportive environment.
The Open Mic night is an opportunity to perform your material onstage at Karamel. It's open to all members of the public, whether you wish to play or watch! Open Mic nights are complemented by songwriting workshops which are free and run on the second Wednesday of each month.
IMPORTANT: We have an upright piano!! We do not have a backline- so please bring your own amp.
PLEASE SELECT THE APPOPRIATE TICKET OPEN MIC PERFORMER OR AUDIENCE MEMBER (Please note, audience members spurred by the moment are still welcome to perform on the night).
7pm £5
Email anice@collage-arts.org to confirm your slot.
PLEASE NOTE: Karamel has had a change of hands and is now run by the vegan fast food business MAAD. 'Karamel presents' is now our evening live music promotion label.