Collage Kids presents:
Circle of Two's Bambolina and Dodo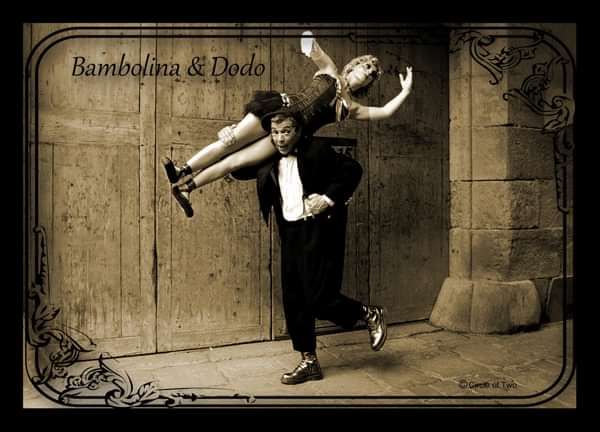 Circle of Two will be performing 'Bambolina and Dodo'
'When the clock strikes twelve, magic begins and a doll comes to life…'
Clearly influenced by the silent film days of expressive clowning, Circle of Two form a seamless amalgam between physical theatre and acrobatic skills. They tell a simple and touching story about an eccentric inventor who struggles to control his latest creation. Winners of the Prize of the Public at the prestigious International Mime Festival of Périgueux, in France, they present this story without using any spoken dialogue.
"Humour, poetry and magic during twenty minutes of return to childhood" - Jean-Noël Cuénod, editor-in-chief of La Cité.
"Classic imaginative mime, married with old revue style sophisticated cabaret." - The Stage
We look forward to seeing you there...
All welcome. Free entry.