Collage presents:
Migdalia van der Hoven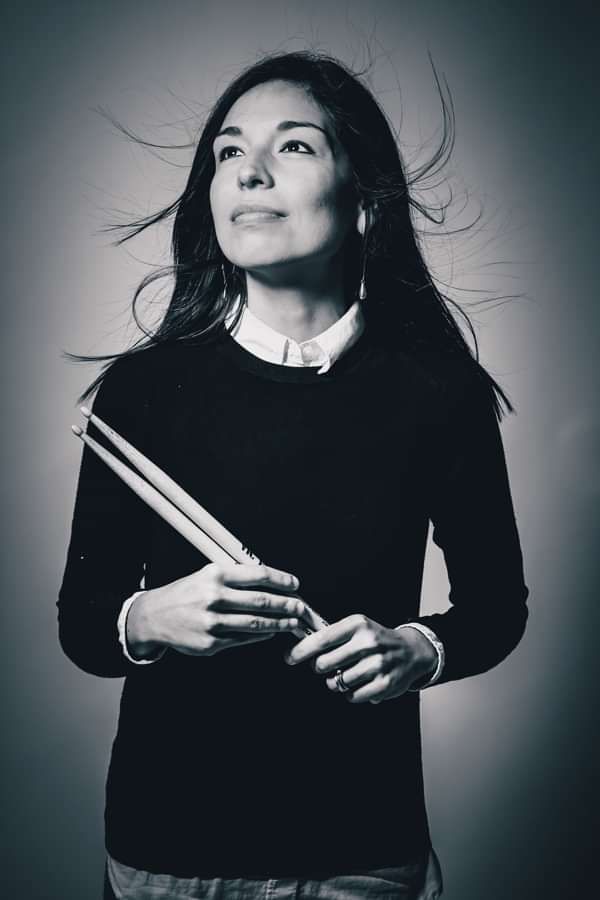 Raestar Promotions in association with Collage Arts present Jazz at Karamel with Migdalia van der Hoven
Joined by
Piano - Josh Stidwill Sax - Wikus van der Hoven Bass - James Edmonds
"We have had the honour of working with Migdalia over the past year. Her new EP is a true reflection of her artistry and personality; generous, versatile and an inspiration to the next generation of female Jazz drummers." (Women in jazz)
A Berklee College of Music educated drummer with 25 years of experience who has performed across multiple genres with a particular focus on jazz, funk, fusion and latin music. Groove, sensitivity and versatility are qualities that describe her as a drummer.
Drummer and Berklee alumni Migdalia van der Hoven presents her latest project "Girl Facing South" comprising of a new slate of jazz fusion tracks co-written with fellow Berklee alumni Wikus van der Hoven.
Migdalia van der Hoven is a drummer and RTOM Corporation/Bosphorus Cymbals artist from the UK. She is a Berklee College of Music graduate (where she studied and performed with Jackie Santos, Terri Lynn Carrington, Victor Mendoza and Mark Walker).
She is known for her groove, sensitivity and versatility across multiple genres such as funk, jazz, latin, pop and Christian music.
Together with her latest project "The Migdalia van der Hoven Quartet", she launched her new EP "Girl Facing South" with a series of dates in and around London (Ronnie Scott's Jazz Club, Piano Smithfield, Toulouse Lautrec Jazz Club) including the EFG London Jazz Festival in 2021. The EP comprises a mix of original and West Coast fusion tracks and has already received a number of very positive reviews from Grammy Award winning artists.
Migdalia has performed in the UK with Scott Stroman, Adam Glasser, Grifter Kid and The Midnight Raiders, Russell Brand and The All Souls Orchestra and as part of the Beantown Jazz Festival and on the BBC.
Read an interview with Migdalia in JAZZ IN EUROPE here:
Doors open 7pm, Music from 8pm.
---
Please book a ticket in advance, we have limited tickets to allow more social distancing in the venue.
Tickets are £15 (early bird tickets at £10 are available 'til Thursday 6th January 2022).
Karamel has a fresh air ventilation system installed throughout the restaurant, lounge and theatre.
Karamel, 4 Coburg Road, London N22 6UJ Find us on Google maps;
Tel: 020 3146 8775