Collage presents:
EFG LJF: Jim Rattigan's Triplicity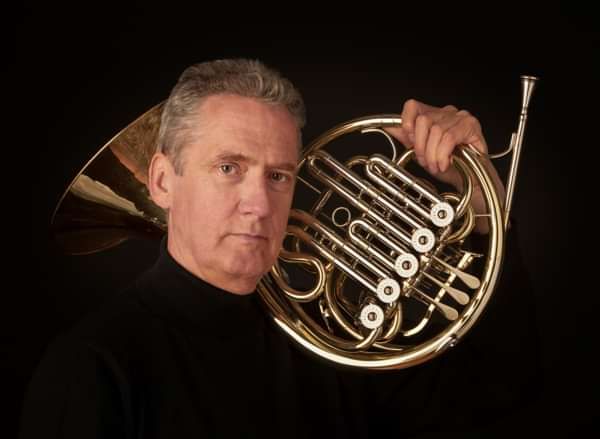 EFG LONDON JAZZ FESTIVAL
This highly unusual combination of french horn, violin and piano (hardly ever heard in jazz) makes the sound of this trio unmistakable with three outstanding musicians, Jim Rattigan, Dominic Ingham and Liam Noble performing Jim's fascinating, completely original music
"The magical sound combination of french horn, violin and piano is used in classical music and I wanted to introduce the jazz world to this highly original instrumentation. The inspiration for my compositions, which we recorded for the album Triplicity, comes from many different sources.For instance 'Barton Glebe' is loosely based on the opening of the Brahms horn trio and 'Sweet Tamarind', an uplifting waltz, is inspired by the music of Bill Evans. To be back performing live after such an enforced break is wonderful as it is what we live for. To be part of the London Jazz Festival makes this even more special."
Jim Rattigan has performed all over the world both as a jazz soloist and as a band member of various groups including the Michael Brecker Quindectet, the Charlie Haden / Carla Bley Liberation Music Orchestra, the McCoy Tyner Big Band, Django Bates' Delightful Precipice, Jim has toured and recorded with Kenny Wheeler, Brad Mehldau, Mike Gibbs and the Hans Koller band with Steve Swallow and Bill Frizzell. Mark lockheart, Julian Arguelles, Irakere, BBC Big Band, Guy Barker Big Band and the London Sinfonietta. He has recorded 6 albums under his own name.Jim was a member of the Royal Philharmonic Orchestra for 6 years before leaving to concentrate on jazz and composition.He has played on numerous film scores including several James Bond movies and Lord Of The Rings. His own music has been used for film T.V. and radio. Jim has worked with many pop artists including, Paul McCartney, George Michael,Damon Albarn, Adele, Paloma Faith. He has also toured with Nigel Kennedy and Tony Bennett and recorded with the Folk singer June Tabor.Jim was recently awarded an ARAM from the Royal Academy for his contribution to music.
Dominic Ingham combines violin techniques from his folk and classical background, in order to create a unique way of playing jazz violin. He has performed in a broad range of musical contexts, including five piece collective Bonsai, Jonny Mansfield's Elftet, Camila Meza's NectarOrchestra and indie rock band Blaenavon.
Liam Noble studied music at Oxford University, and jazz at the Guildhall in London, After college he started to build a reputation of note playing with Stan Sulzmann, Anita Wardell and Bobby Wellins, Liam has a continued working relationships with Tom Rainey, Ingrid Laubrock, Julian Siegel, Evan Parker and Peter Evans.
Doors open 7pm, music from 8pm.
Photo credit: Eric Richmond