Collage presents:
EFG LJF: Fiona Ross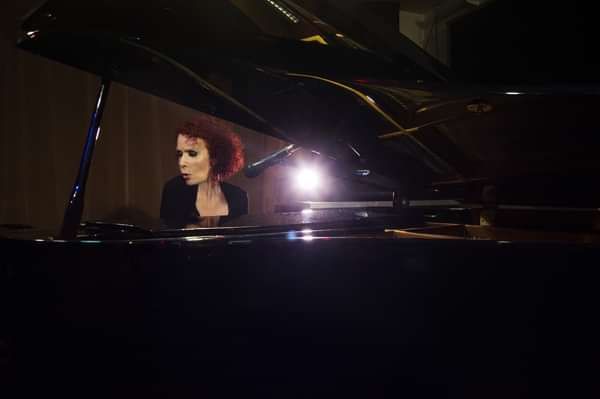 EFG LONDON JAZZ FESTIVAL
Multi award winning Jazz artist Fiona Ross, brings her fierce and non compliant sound to the Karamel Club. Named among the 100 Alternative Power Music List and founder of the award winning Women in Jazz Media, come and see why she is receiving rave reviews across the world.
Multi Award winning vocalist, pianist, composer and producer Fiona Ross has become known for creating her own contemporary Jazz sound using fast paced Latin Jazz, vintage jazz club and a little neo soul along with heart wrenching ballads that demonstrate that "Her style is poetic and the messages ooze with Millennial angst" (Jazz weekly). She came to the world's attention as "The artist that gave Ed Sheeran his 'first push'" (Daily Express), but very quickly established herself as an artist in her own right and has received incredible reviews across the globe for all of her four albums. Her live performances have seen her perform at prestigious venues including 606 Club, Pizza Express, Bulls Head, Nells Jazz and Blues and Toulouse Lautrec and her music is played on radio stations all over the world. Fiona has achieved many accolades for her most recent album, including Best Jazz Song from the World Songwriting Awards for her song 'For My Dad', Outstanding achievement awarded by the Global Music Awards and most recently International female songwriter of the year from the International Singer Songwriters Association. She has been featured in many publications including Tinnitist, Jazziz, Record World Magazine, Jazz Corner, Ink 19 and Jazz Quarterly and was thrilled to be in the top ten of most played videos recently in Tinnitist. Fiona's song 'Mistress' which was recorded live in a stairwell, was selected to be included in the British Library archives for prosperity. As well as working as a Jazz artist, Fiona spends her time behind the scenes in Jazz and is a renowned journalist and founder of the ground breaking and award winning organisation, Women in Jazz Media. Fiona (vox and piano) will be playing with her incredible band: Gibbi Bettini (Guitar) Marley Drummond (Drums) Derek Daley (Bass) Loren Hignell (Sax) Dave Boa (Trumpet) Sarah Robinson (Backing Vocals)
Doors open 7pm, music starts 8pm.