Collage presents:
EFG LJF: Hannah Horton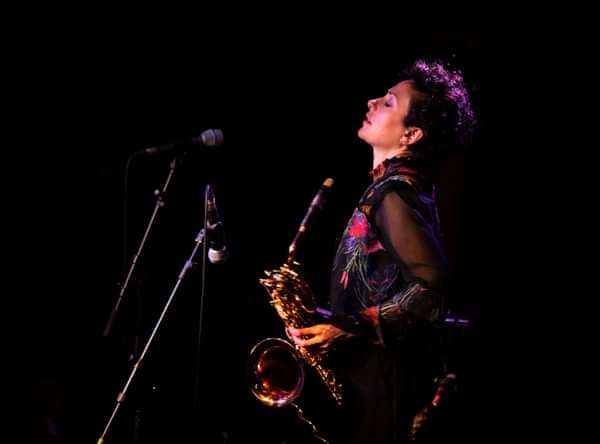 EFG LONDON JAZZ FESTIVAL
Hannah Horton 'makes the beast of a baritone sound like an angel' (Ian Shaw). Hannah is a British saxophonist who will be performing tracks from her debut album 'Inside Out' with her quartet.
Hannah Horton is a British female Jazz saxophonist whose music is rooted in jazz, folk and funk.
Hannah and her quartet (John Crawford, Nic France, Rob Statham) will be performing tracks from her September launch album 'Inside Out'.
In her own words "Inside Out is a reflection that throughout life we grow, we as humans build resilience and how time teaches us confidence, inner strength and acceptance."
Hannah is a rising star and has performed with many great jazz artists including Ian Shaw, Amy Winehouse, John Etheridge, Tina May, Georgia Mancio, Polly Gibbons, Natalie Williams, Esther Bennett and Irene Serra; and at venues including Ronnie Scott's, Pizza Express Dean St, The 606, The Pheasantry, Love Supreme Jazz Festival, Royal Festival Hall and the Barbican. She has also toured in Europe and USA with Shapla Salique
Doors open 7pm, music starts 8pm.