Collage presents:
Tomorrow's Warriors Presents: Amy Gadiaga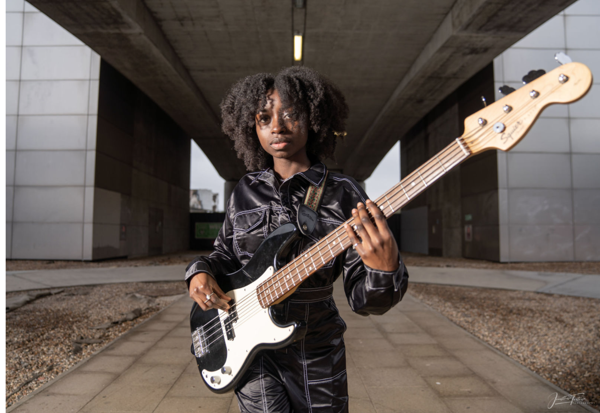 Tomorrow's Warriors presents jazz at Karamel with Amy Gadiaga…
Amy Gadiaga (double bass, vocals) performed with her quartet at the EFG London Jazz Festival 2020 after a lockdown full of writing music and self-exploration.
Connecting the old school jazz singer's storytelling and the modern rhythms inspired by artists such as D'Angelo and The Jacksons, Amy's band offers energetic performances that celebrates artistry and freedom.
Amy Gadiaga line up:
Amy Gadiaga - bass and vocals Joseph Oti - trumpet Sultan Stevenson - keyboard Louie North - drums
Tomorrow's Warriors are a pioneering talent development agency and creative producer specialising in jazz
We are proud to be an Arts Council England National Portfolio Organisation and PRS Foundation Talent Development Partner
"A cultural giant, a music making dream team, with generosity at their heart." Cerys Matthews, BBC Radio 6 Music
"Can't overstate the impact Tomorrow's Warriors has had..." Gilles Peterson, BBC Radio 6 Music
Help us to continue providing a talent pipeline, supporting UK jazz to inspire future generations and working together to grow thriving, diverse communities. DONATE TODAY!
Doors open at 7pm, and music starts at 8pm.
Karamel has a fresh air ventilation system installed. We have limited seats available and will keep social distancing in place. Please book a ticket in advance.