Collage Kids presents:
Grethe Mangala Jensen (Sandal Sticks Theatre) – Travellers stories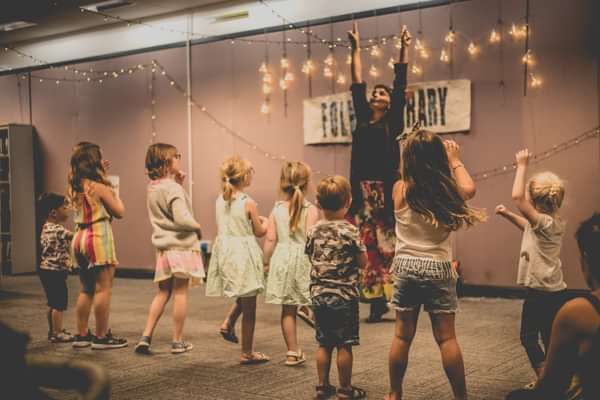 Photo @ Basildon - Bibbi Productions
Collage Kids is thrilled to have storytelling by Grethe Mangala Jensen from Sandal Sticks Theatre on the Karamel stage this weekend with Travellers stories…
Grethe Mangala Jensen, also known as Sandal Sticks Theatre, a storyteller who draws on her Sri Lankan and Danish heritage. Her Travellers stories are from Poland and beyond….
'Hello and welcome to Sandal Sticks Theatre ! Thank you for stopping by. My name is Grethe - I love stories, and what I love even more is to share them with people of all ages as they can help you feel good (sometimes sad), teach you lessons, inspire confidence as well as creativity and have been part of human existence since the beginning of time!'
Grethe Mangala Jensen Sandal Sticks Theatre
Collage Kids is a bi-monthly fun packed performance event for early years children (suggested age range up to 6 years) and their families. It is a relaxed performance in the Karamel restaurant space. The performance is FREE we just ask for whatever you can donate into our tip jar.
Saturday mornings at 11.30am in Karamel.
Kids shows are on 16 October, followed by 30 October, 13 November, 27 November, 11 December 2021.
Please RSVP in advance. A limited number of seats are available due to current social distancing restrictions.
Karamel has a full fresh air ventilation system installed.