Collage presents:
Miguel Muziq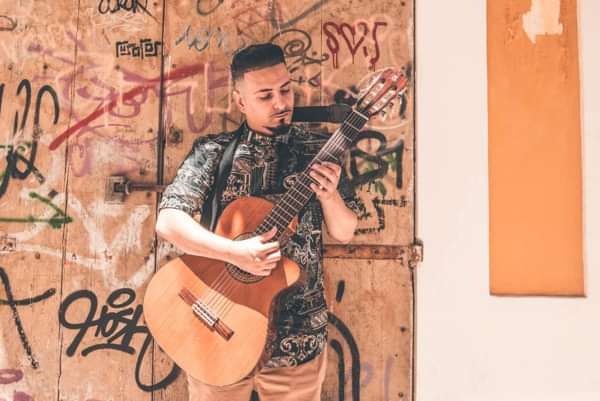 Collage Arts presents live music at Karamel with Miguel Muziq…
Miguel Muziq is a guitarist, song-writer and producer hailing from London.
With support from Jazz FM and many more, he is already making a huge impact in the world of Latin Jazz. Miguel's heartfelt debut album "An Angel's Healing" has just been released, featuring an impressive roster of accomplished musicians such as Keyon Harrold, Emanuel Harrold, (Gregory Porter) Jay Phelps, Yelfris Valdés, Jackson Mathod + more.
With influences from Latin America, Miguel displays dexterous ability and flair on guitar, emotive nuanced songwriting and a clear understanding of modern jazz, bound together with a range of influences from his Mediterranean upbringing.
Performing a special set with guest musicians, Miguel Muziq will be bringing a melting pot of Latin Jazz, Afro-Cuban and Bossa Nova rhythms with Mediterranean melodies to Karamel, and we can't wait!
Tonight's guest musicians performing with Miguel Muziq on lead guitar, will be…
Jansen Santana (drums/percussion)
Lewis Daniel (Saxophone)
Manuel Alejandro Tellez (Bass)
Junior Nascimento (Trumpet)
Ollie Barwell (Rhythm Guitar)
Doors open at 7pm, and music starts at 8pm.
Please book a ticket in advance. A limited number of seats are available due to current social distancing restrictions. If these are lifted prior to the event, more tickets will be released.
Karamel has a full fresh air ventilation system installed.