Collage presents:
Revolution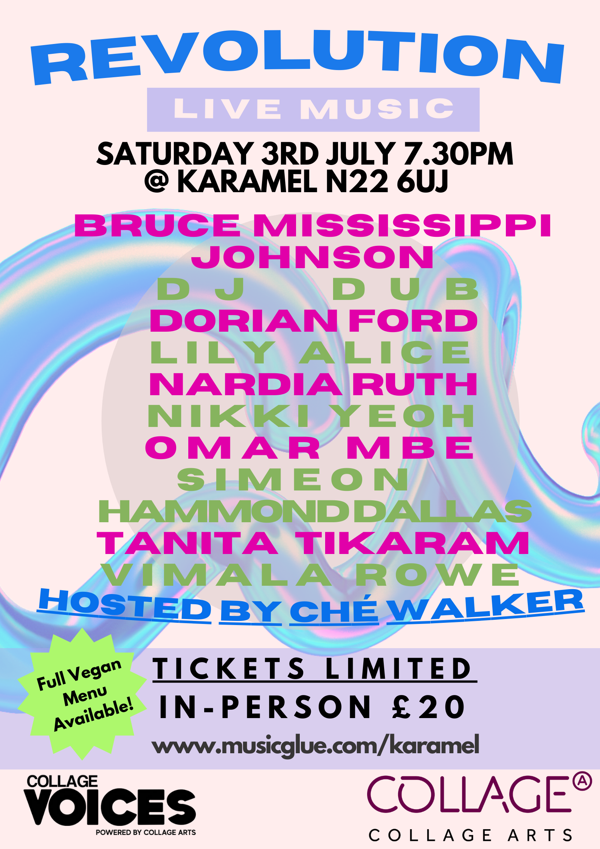 Live music and performance returns to Karamel!
Join us for a very special evening as stars of stage and screen join together for the Karamel Revolution - a evening of music, poetry, theatre and fundraising.
In support of Collage Voices' performing arts training for young people facing economic challenges.
Joining us tonight will be:
Bruce Johnson
Nardia Ruth
Lily Alice
Simeon Hammond Dallas
Vimala Rowe
Dorian Ford
Nikki Yeoh
Tanita Tikaram
DJ Dub
Omar MBE
Hosted by Che Walker.
Doors open at 6.30pm, and the show starts at 7.30pm.
Please book a ticket in advance.
A limited number of seats are available due to current social distancing restrictions. If these are lifted on 21st June, more tickets will be released during that week.
Karamel has a full fresh air ventilation system installed.