Collage presents:
The Brass Monkeys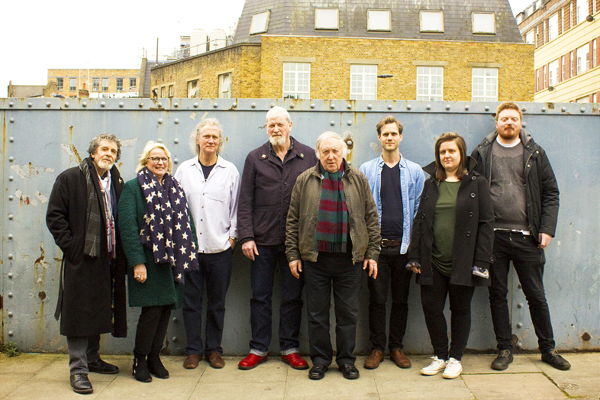 Collage Arts present live music at Karamel with The Brass Monkeys…
The Brass Monkeys have just reformed with a mix of some of the UK's most exciting players to explore the textures and timbres that a group of excellent improvisers can bring to this music. They have put together a great line-up that embraces an exciting mix of youth and experience.
The Brass Monkeys are:
Trumpets/Flugels
Chris Dowding (Natural Causes, Rude 2.0)
Charlotte Keeffe (Space Painters, Keeffe/Macari Duo)
French horn
Jim Rattigan (Pavillon, Haden/Bley Liberation Music Orchestra)
Trombones
Annie Whitehead (Rude 2.0, Penguin Café Orchestra)
Kieran McLeod (New World, Julian Argüelles Septet)
Saxes/clarinets
Paul Jolly (The People Band, Loverly)
Tuba/Leader
Ben Higham (Monk Inc., Arthur, Loverly)
Drums
Olly Blackman (Hackney Colliery Band, Quadracerotops)
The repertoire is half original and a range of material from all kinds of sources including tunes by Herbie Nicols, Bill Frisell, Lillian Hardin-Armstrong, Archie Shepp, Jonas Gwangwa, Lester Bowie, Taj Mahal, Thelonious Monk, Dudu Pukwana……… The key element in all our music is the opportunity for interplay between the musicians which is at the organic heart of this band. This is achieved in part by a combination of improvising contexts; solos, duos, trios and full ensemble interactions stimulate the essential spontaneity. We are all ears!
Doors open at 7pm, and music starts at 8pm (2 sets with a short interval).
Karamel has a fresh air ventilation system installed. Limited seats are available due to current social distancing restrictions. Please book a ticket in advance.