Collage presents:
Anoushka Lucas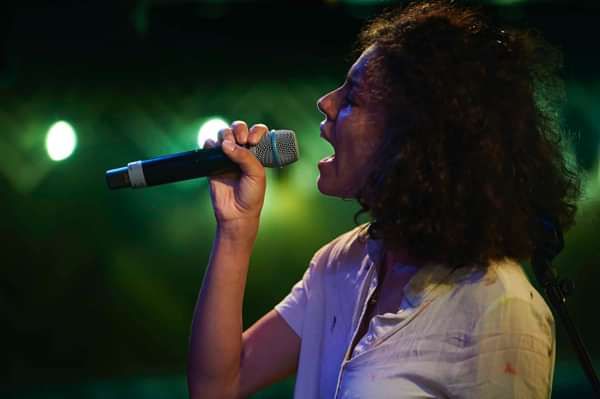 NINTH ONLINE EVENT OF EFG LONDON JAZZ FESTIVAL, ORGANISED BY COLLAGE ARTS.
Watch event on 'Karamel Music Online (Youtube)' CLICK AND SUBSCRIBE
Anoushka Lucas is a singer, songwriter, composer and actress. Her debut album Dark Soul (produced by Martin Terefe, Kensaltown Studios) was released in 2019 - singles from it were championed on BBC Radio 2, BBC Radio 4 and Jazz Fm. Last year she supported Tom Odell as part of Brits Week (2019), opened the British Summertime Festival in Hyde Park (2019) and sold out shows at Oslo Hackney, Servant Jazz Quarters, The 606 and Bush Hall to name a few. In 2017 she was Jamie Cullum's featured artist on BBC Introducing and in 2013 she was the first winner of the Jazz Fm Love Supreme Competition, going on to open the first ever Love Supreme Festival. Her songs are a warm, witty and melodic fusion of jazz, soul and something little more theatrical. They follow in the tradition of great female artists such as Amy Winehouse, Fiona Apple, Carole King and Regina Spektor - women who write and sing of warmth, sex, love and loss with a fundamental honesty.
As an actress, she has worked at Regent's Park Open Air Theatre, The Bush Theatre, The Gate Theatre as well as having small roles in Kenneth Branagh's Murder on the Orient Express and Netflix's Been So Long. As a composer, she has collaborated with Ché Walker, Omar Lyefook, Nikki Yeoh and Sheila Atim to create original shows to huge critical acclaim (Klook's Last Stand, 2014; The Etienne Sisters, 2015), and in 2018 her collaboration with playwright Jessica Butcher "Sparks" won Best Musical of the Edinburgh Fringe.
This is a free online event organised by Collage Arts, leading arts development charity in Haringey's Cultural Quarter providing artist studios, live events and young people's training programmes.
Donations are welcomed and appreciated by the band during the festival, please use reference LJF10AL www.justgiving.com/collagearts
Visit 'Karamel Music Online' on Youtube for all our ONLINE EVENTS in EFG London Jazz Festival 2020. CLICK AND SUBSCRIBE
All gigs in November will be online streams only (not 'in person' at the venue).