Collage presents:
Da Bossa Nova ao Samba Jazz with Mario Bakuna Band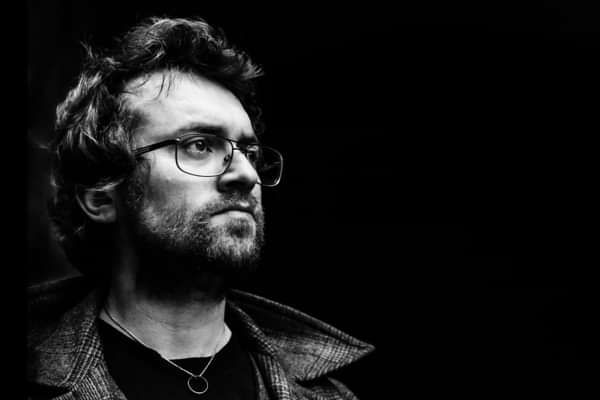 SEVENTH ONLINE EVENT OF EFG LONDON JAZZ FESTIVAL, ORGANISED BY COLLAGE ARTS.
Watch event on 'Karamel Music Online (Youtube)' CLICK AND SUBSCRIBE
The Mario Bakuna Band integrates the rhythmic roots of Brazilian music and its sophisticated harmonies in a remarkable performance that celebrates some of the greatest Brazilian composers. Samba jazz is a music language that emerged in Brazil, specifically in Rio de Janeiro and São Paulo, which mixes elements of samba and bebop. Music that is a fusion between jazz and Brazil's syncopated samba.
Featuring: Mario Bakuna on Acoustic Guitar and Vocals Sam Watts on Piano Matheus Nova on Bass Marcinho Pereira on Drums
With arrangements by Mario Bakuna, the band will play some original compositions and re-read masters of samba jazz such as Emilio Santiago, Marcos Valle, Claudio Bertrami, Rique Pantoja, Toninho Horta, Johnny Alf, Edu Lobo and the 'forrozeiro' Dominguinhos.
Mario Bakuna is a London-based Brazilian composer, singer and guitar player, with twen-ty years of professional experience. He is a graduate of the Free University of Music in Sao Paulo, Brazil. Whilst there he studied with musicians such as: Olmir Stocker, Roberto Sion and Roberto Bomilcar (pianist who played with Frank Sinatra during his visit to Brazil).
His study focusses on Afro-Brazilian music, Samba, Jazz and Bossa Nova.
He travelled to Europe to expand his research, and since moving to London, he has been performing alongside musicians such as Jean Toussaint, Liam Noble, Roberto Manzin, Ri-cardo dos Santos, Edmundo Carneiro, Cacau Queiroz, Alain Jean Marie, Dudu Penz, Nel-son Ayres and Filó Machado.
It will be a memorable night!
This is a free online event, organised by Collage Arts, leading arts development, training and creative regeneration charity in Haringey's Cultural Quarter providing artists studios, live events and young people's training programmes.
Donations are welcomed and appreciated by the band during the festival, please use reference LJF7MB www.justgiving.com/collagearts
Visit 'Karamel Music Online' on Youtube for all our ONLINE EVENTS in EFG London Jazz Festival 2020. CLICK AND SUBSCRIBE
All gigs in November will be online streams only (not 'in person' at the venue).