Collage presents:
Philip Clouts Quartet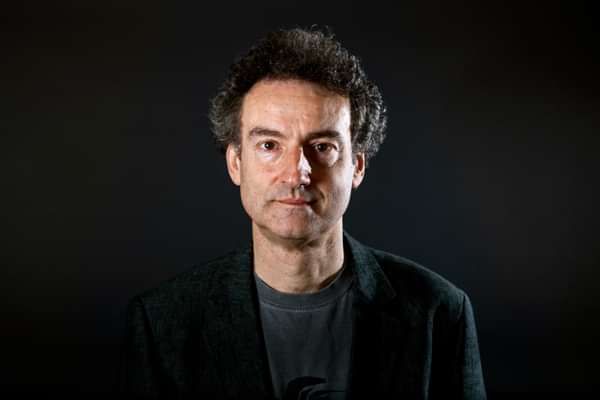 FIFTH ONLINE EVENT OF EFG LONDON JAZZ FESTIVAL, ORGANISED BY COLLAGE ARTS.
Watch event on 'Karamel Music Online (Youtube)' CLICK AND SUBSCRIBE
Cape Town-born pianist/composer Clouts' South African roots have inspired a voyage of discovery that has led to him soaking up the joyful passion of Caribbean calypso, the bluesy melodies of middle eastern praise songs, the exuberant sway of Cuban dance music and the tuneful essence of Gospel while honouring jazz heroes including Bill Evans, Keith Jarrett, and Charles Lloyd.
As a key member of the popular London-based world jazz ensemble Zubop and its offshoot ZubopGambia, with BBC World Music award-winner Juldeh Camara, Clouts created a solid body of work with African roots and since moving to Dorset in 2006 he has responded to his new surroundings with impressionistic compositions that complement his world music interests, resonating with strong themes and packing a mighty rhythmical punch.
The Philip Clouts Quartet has already released three CDs; the most recent one Umoya was praised in The Guardian for its "precise ebullience and relaxed funkiness". On the new compositions from the forthcoming CD, to be previewed at the London Jazz Festival, Clouts' African inspirations extend beyond Cape jazz to Gnawa music and Afrobeat, and further to pan-European folksong and Soul-jazz. Joined by rising star saxophonist Samuel Eagles, bassist Tim Fairhall and drummer Dave Ingamells, Clouts continues to bring his musical journey alive with superb musicianship and infectious vigour. "I am thrilled to be previewing our new material at this year's London Jazz Festival-the new music is a major step forward for us and Karamel is the ideal venue to perform it." Philip Clouts
This is a free online event, organised by Collage Arts, leading arts development, training and creative regeneration charity in Haringey's Cultural Quarter providing artists studios, live events and young people's training programmes.
Donations are welcomed and appreciated by the band during the festival, please use reference LJF5PC www.justgiving.com/collagearts
Visit 'Karamel Music Online' on Youtube for all our ONLINE EVENTS in EFG London Jazz Festival 2020. CLICK AND SUBSCRIBE
All gigs in November will be online streams only (not 'in person' at the venue).