Collage presents:
Cosimo Keita Trio
Karamel, London, GB
FREE, donations welcomed and appreciated..
Entry Requirements: All welcome. Family Friendly.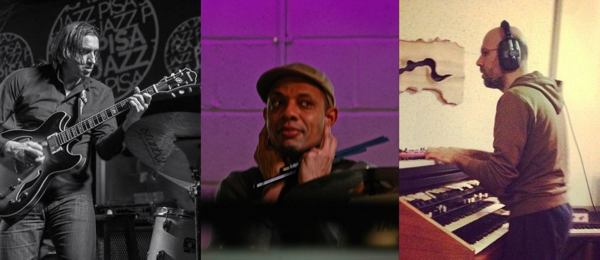 General Admission (e-ticket)
SECOND ONLINE EVENT FOR THE EFG LONDON JAZZ FESTIVAL, ORGANISED BY COLLAGE ARTS.
Formed in 2017, the Cosimo Keita Trio performs a fusion of rare groove, original music and jazz standards with an emphasis on beautiful melodies and exciting rhythms.
Francesco Lo Castro, the band's guitarist has collaborated in the studio and toured worldwide with artists including international multi-platinum artist Patrizio Buanne, Blue Note, best-selling act Us3 and two-time Grammy winner Eric DeFade. Additionally, he has an impressive six albums to his name.
On keyboard, Claudio Corona, is a member of The Paul Garner Band, Crowd Company, GoGo, OST, Bad Girls Groove and Reuben Richard and the Soul Train. He is also a visiting lecturer for the music department of West Kent-College, Tonbridge.
Last but not least, Cosimo Keita Cadore on drums has played in countless venues both in the UK and around the world. Amongst others he has supported Shakira, Lionel Richie, Usher, Ricky Martin, Mariah Carey, Eddy Grant, LSO, Nelly Furtado, Robin Eubanks, Juliet Kelly, Tony Kofi, and was a cast member of the highly acclaimed BBC2 drama Dancing On The Edge.
We are excited to showcase the new music written by the band. Karamel is the perfect venue for this with their obvious love for good music and excellent food. For us, as Italians, food is always an important ingredient for a great night out!
This is a free online event organised by Collage Arts, leading arts development charity in Haringey's Cultural Quarter providing artist studios, live events and young people's training programmes.
Donations are welcomed and appreciated by the band during the festival, please use reference LJF2CK www.justgiving.com/collagearts