Collage presents:
Odette Adams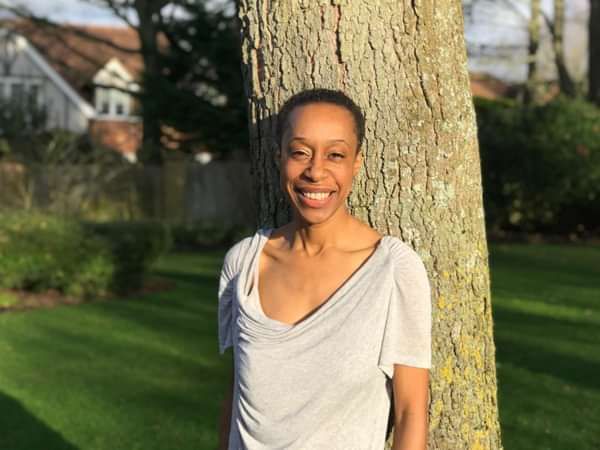 We are delighted to welcome the stunningly talented singer-songwriter Odette Adams and her band.
After a very successful autumn 2019 tour, Odette Adams is working hard to craft her second album, 'Longing To Know And Laughing'. The title track is an exciting, catchy number and is Odette's jazziest offering so far. It has been going down very well with audiences and sets the tone for the album overall. Gigs this year are collaborative and Odette is working with excellent musicians who infuse sounds from across the world with her own. They also share her passion for life and joy, which is critical for Odette as she wants her shows to absolutely crackle with positive energy… and they do!
"Odette was sensational. Supported by her brilliant band she sparkled and thrilled. I've now got her CD in my car, and I keep making excuses to go for a spin in the country, big grin on my face. We can't wait to have Odette back!" David Meredith, The Albany Theatre
"With her unique blend of uplifting, soulful jazz, Odette and her band left our audience with broad smiles on their faces! They were a joy to work with and one of the most memorable gigs we've had at Riverhouse this season.." Nigel Greenaway - Technical Manager, Riverhouse Barn Arts Centre
"We had a lovely evening with the delightful Odette Adams last night. Another room fell in love with her infectious spirit, voice & music. A great band & beautiful harmony with Kartik Raghunathan on Indian Classical Violin & vocals. Go & see them if you get the chance" Annie Taylor, Annie's Jazz, Southend On Sea
Odette Adams - Lead vocals, acoustic guitar Yaz Fentazi - Oud, percussion Kartik Raghunathan - Violin, vocals. Jay Carter - Acoustic guitar Robyn Hemmings - Double bass, electric bass Gary Willcox - Drums
Doors open 7pm, music from 8pm.