Collage presents:
Noah Stoneman Jazz Jam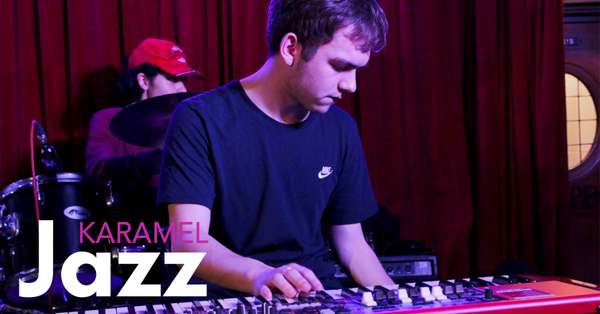 Listen and be wow'ed by the emerging talent in the room! A regular monthly event for emerging & experienced musicians to rehearse, jam and hang out together in good company and rehearse new material with jazz pianist Noah Stoneman at Karamel, held on the third Wednesday of the month.
Noah Stoneman was a finalist in the recent BBC Young Jazz Musician of the Year. He is also a member of the band of trumpeter Alexandra Ridout. Youth, maturity and energy. As well as leading his own trio, he is a member of the group Zenel, picked as a group to watch for 2018 by Jazzwise Magazine.
Doors open 7pm, music from 8pm.
Donations at the door. All proceeds go to the musicians.