Collage presents:
Jenny Murphy Jazz Group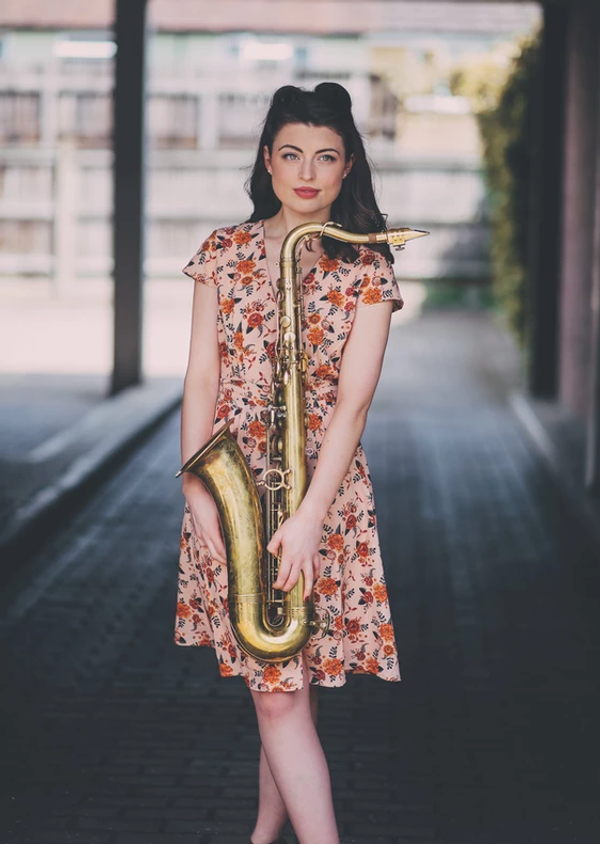 After coming last in the Bromborough village talent show on the recorder at age 9, Jenny decided to give up her dream of becoming a professional recorder player and try the saxophone instead. Luckily, she was much better at that and now lives and works in London as a professional actor and musician.
She left rural Cheshire in 2013 to attend the prestigious Mountview Academy of Theatre Arts and has recently appeared in the 'Cilla - The Musical' UK tour.
Jenny was taught by some of the industry's leading professionals, including BBC Big Band's Howard McGill, and regularly performs with groups such as the South London Jazz Orchestra and all-female rock n'roll band, The Daisy Chains.
It was her life-long love of jazz that inspired her to create The Jenny Murphy Jazz Group, influenced by crooners like Sinatra, virtuosos like Charlie Parker and yes, the sax solo in Careless Whisper.
With a unique sax-vocal set, the Jenny Murphy Jazz Group are prefect for a laid-back lounge set, or a more interactive cabaret-style show to suit any venue, both spanning the early 1920s to modern classics with a vintage twist.
Jack Oldham on piano Jonathan Williams on drums Connor Arnold on Bass
Doors from 7pm, music from 8pm