Collage presents:
Tomorrow's Warriors presents Hover Fly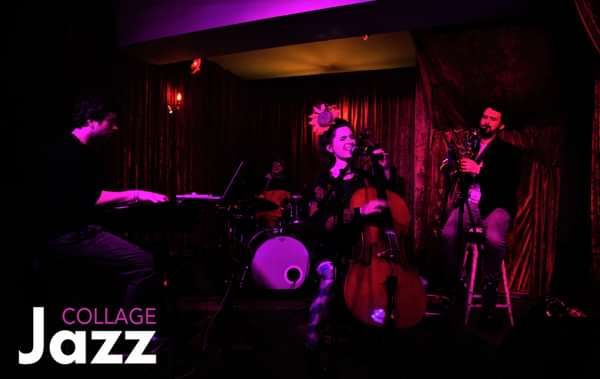 "I like your chutzpah"- Chris Peers – founder of Island Records
"Hover Fly is a highly creative and talented multi-instrumentalist and vocalist. Her compositions are mature yet maintain a refreshing playfulness and purity." - Tom Excell, Nubiyan Twist
Hover Fly (aka. Katie Moberly) is a composer, singer, cellist and bassist from Oxfordshire who writes intricately woven jazz-folk, neo-soul tales that drip with influences from Hiatus Kaiyote, Esperanza Spalding and Becca Stevens. She was featured on BBC 6 Music earlier in 2019 ahead of her debut release and has performed in the Pink Flamingo Jazz Club at Shambala Festival in both 2019 and 2018, as well as singing at Pizza Express Jazz Club with the award-winning Durham University Big Band in 2017. As a member of Tomorrow's Warriors Jazz Strings programme, she is able to develop her strong and sensitive identity on the cello which she combines with her soaring and expressive vocals. Hover Fly will bring with her a solid quartet of rising UK female jazz musicians to make the full band.
Hover Fly – vocals, cello, bass, ukulele
Beth Hopkins – alto sax
Letitia Leyland - trumpet
Maria Grapsa – keys
Tash Keary – drums
Doors open 7pm, music from 8pm.