Collage presents:
Tomorrow's Warriors - Maddy Coombs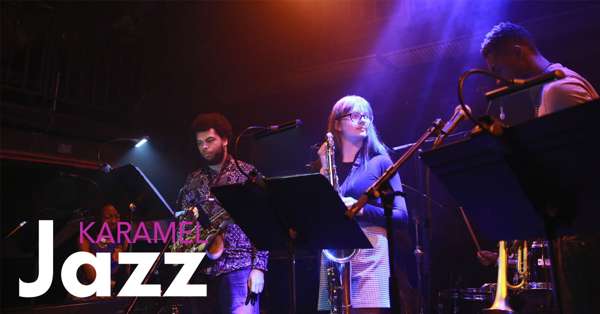 Award-winning hothouse Tomorrow's Warriors (TW) presents the next generation of Jazz musicians supported through their music development programme.
An outstanding night in the company of young emerging artists and musicians.
The first TW gig in the season features emerging saxophonist, Maddy Coombs.
Maddy Coombs is a young tenor saxophonist and composer, originally from Northampton. As a participant on the acclaimed Young Artist Development Programme at Tomorrow's Warriors, she learnt under the mentorship of Gary Crosby, Binker Golding and Alex Davis. Her influences include saxophonists John Coltrane, Joe Lovano and Seamus Blake as well as musicians like Ahmad Jamal, Wynton Marsalis and Theolonious Monk. Performing as part of the Tomorrow's Warriors ensemble, she has previously performed her own compositions at Foyles for their Nu Jazz Moves series, and at Love Supreme Jazz Festival.
Maddy Coombs - Tenor sax Francisco Garcia De Paredes - Guitar Cameron Barnett - Bass Callum Murray - Drums
Over almost three decades the pioneering Tomorrow's Warriors has been at the forefront of UK jazz, developing some of the most talked about jazz artists now electrifying mainstages at venues and festivals the world over. Tomorrow's Warriors is a hothouse for exceptional young jazz talent. Their alumni reads like a 'Who's Who' of jazz in the UK, and they dominate the nominations for the 2019 Jazz FM awards, featuring in an astonishing eight of the nine jazz award categories.
"This a cultural giant, a music making dream team, with generosity at their heart." Cerys Matthews, BBC Radio 6 Music
"Can't overstate the impact Tomorrow's Warriors has had on the current music scene in London." Gilles Peterson, BBC Radio 6 Music
"If you want to know who passed through their doors, it might just be easier to ask who didn't: The list is long and comprehensive." Emma Warren, Red Bull Academy
Doors open 7pm, music from 8pm.