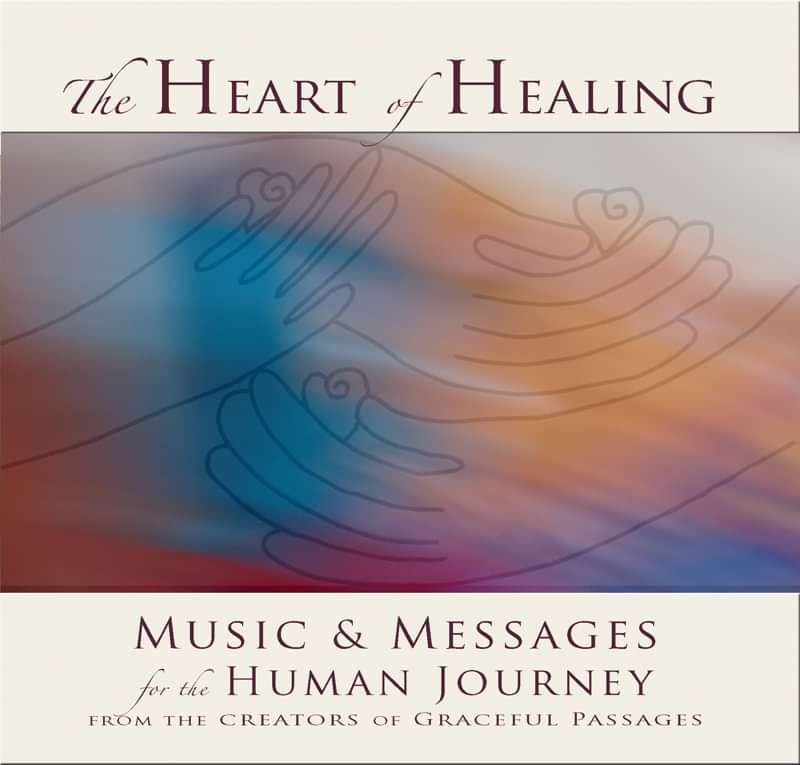 The Heart of Healing- Digital
Music and Messages for the Human Journey
The Heart of Healing (Jeremy Geffen, MD)
Prayer for Courage (Marianne Williamson)
True Success (Thich Nhat Hanh)
The Innocent Land (Gary Malkin)
Being Whole (Rachel Naomi Remen, MD)
Reflecting Pool (Michael Stillwater)
Self-Compassion (Jeremy Geffen)
Franciscan Blessing (Fr Maximillian Mizzi, OFM Conv)
The Welcoming (Michael Stillwater)
Letting Yourself Be Loved (Lew Epstein)
Appreciation Montage (Archbishop Desmond Tutu & others)
Into the Majesty (Gary Malkin)
Important Note: Once you have purchased this download title, you will still need to download it. The file is not sent to you automatically. It awaits you on your Music Glue account page. Simply go to your order page, click 'download'- and voila! You will receive your download!



Listen to the Music:


(2006) What if we could listen to the wisdom of teachers, speaking directly to the process of our healing journey, set to music which supported the messages entering deeply into our hearts?
The Heart of Healing is a compilation from several CDs published by Wisdom of the World, Companion Arts, and Inner Harmony. Created for anyone on a path of healing, whether as provider or recipient, The Heart of Healing contains messages from Thich Nhat Hanh, Marianne Williamson, Dr. Ira Byock, Dr. Rachel Naomi Remen, Jyoti, and others, together with the music of Gary Malkin.
Featuring spoken messages set to music from Graceful Passages and Care for the Journey, along with music from JourneySongs, WinterFaith,and Unspeakable Grace- plus several previously unreleased message recordings- this recording brings the power of music and spoken voice to the issue of healing.
Selected in 2007 by the American Cancer Society to be included in their Cancer Care Package, a collection of educational and inspirational resources offered freely to those on a healing journey through cancer.
Total Time: 72:00