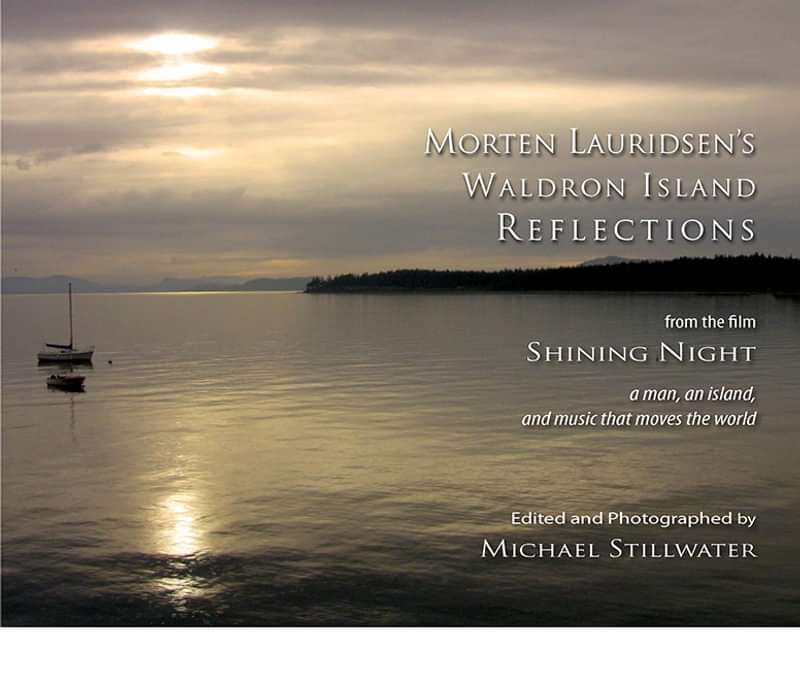 Morten Lauridsen's Waldron Island Reflections
Giftbook of images & text from the film, 'Shining Night'
Edited & Photographed by Michael Stillwater
Featuring photography by Michael Stillwater with selected quotations from the film, Shining Night, Waldron Island Reflections serves as a serene excursion into the natural solitude in which Lauridsen, a National Medal of Arts recipient, was inspired to create such masterworks as O Magnum Mysterium, Lux Aeterna, and Nocturnes.
Designed as a companion giftbook for the Song Without Borders film hailed "a heartening rarity" by the Wall Street Journal and winner of four Best Documentary awards.
For anyone who appreciates nature as inspiration for creativity, Waldron Island Reflections provides a glimpse into the wild beauty of the Pacific Northwest, where timeless words are given a musical voice through Lauridsen's sublime artistry, and where "the only sound you will hear is a piano, along with eagles and seagulls."
GIA Publications, Chicago - 2013 32 Pages/Softcover/8x11/matte finish