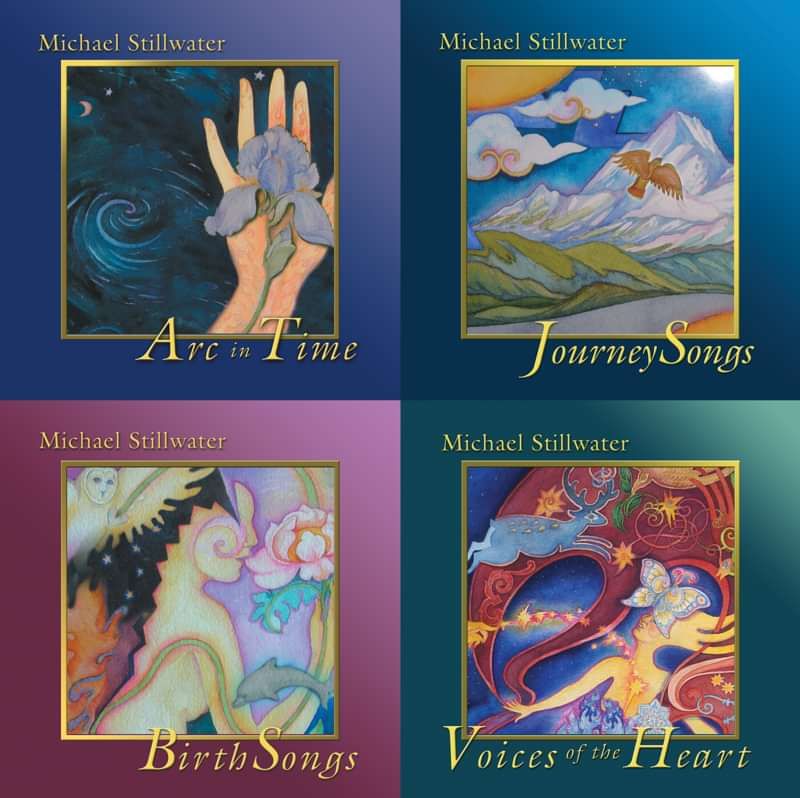 Medicine Music Collection
Includes Journeysongs, BirthSongs, Voices of the Heart, and Arc In Time

(1980-1998) The recorded songs of Michael Stillwater provide inspiration, insight, relaxation, and emotional healing. Listen to forty-two original songs of healing, celebration, and empowerment. A tapestry of the heart, spanning intimate guitar and voice tunes to pulsing chant rhythms, weaving together the healing power of Michael's songwriting.


You may order these four CDs for a discount rate, or download the entire collection for an even greater savings.


JourneySongs evokes James Taylor's contemporary folk style;
Arc In Time is a retrospective of several earlier albums of healing songs;
BirthSongs intuitive voice and guitar for creativity and birthing;
Voices of the Heart creates a contemplative atmosphere through choral chant.


Total Time: 3 hrs. 38 minutes, 42 songs
This bundle also includes: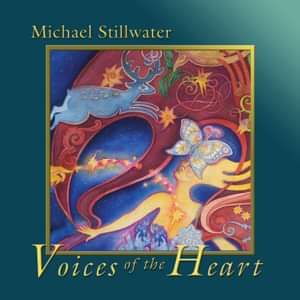 Voices of the Heart
Choral Chants of Devotion
(1986) Choral chants evoke inner temples and ancient lands. An honoring of the Spirit of God in many paths. Includes the first recording of "Heart of the Mother", voted 'Chant of the Year' in 2005, along with an Aramaic rendition of the Lord's Prayer and the pastoral chant, 'Song Universal'. An adagio inspired by Bach's Prelude in C is also included.


Produced by Michael and Maloah for Heavensong, Voices of the Heart remains a classic of contemporary spiritual music. This recording continues to hold a special place in the sacred music collections of listeners everywhere. An innocence and ardor infuses the chants, reawakening primal memories of an undeniable connection.


Total Time: 39:12
This bundle also includes: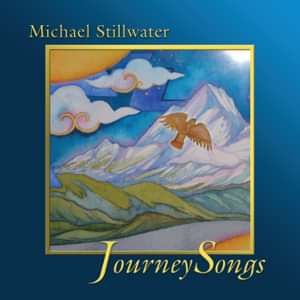 JourneySongs
Listen to the Music


About the Music:


(1998) Evocative, comforting, intimate...Songs for the heart and soul... Supportive during difficult times, welcoming during joyful times. A musical resource for those in grief and those who work with people in transition, as well as anyone traversing the world of changes. Superb production, in a ballad/pop/folk style, accompanied by several of James Taylor's musicians.


Many of these songs were originally inspired by the courageous journeys of people facing life-changing transitions, whether through illness, dying, or great loss. The first edition of this recording, entitled 'Woven', was given as a gift to 10,000 nurses, employees of a national healthcare system, CHI, which recognized Michael's songs as evoking a universal spirituality without a particular denominational religious affiliation.


Whether for listening or singing along, JourneySongs offers listeners a rich spectrum of inspirational music.


Total Time: 51:10
This bundle also includes: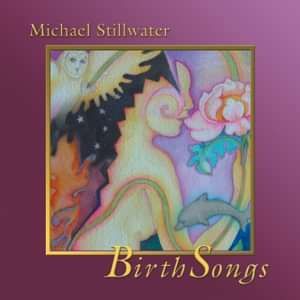 BirthSongs
Songs for Birthing & Creativity
Listen to the Music




About the Music

(1995) Intuitive songs, dedicated to gentle birthing, with songs for each participant and relationship in the birthing partnership: the mother, father, baby, and attendants. Michael's guitar and voice blend in a prayer of invitation and celebration, recorded as the songs are being created.


Produced by Bethany Hays, M.D., obstetrician with Women to Women Clinic in Yarmouth, Maine, this recording relaxes and inspires the best birthing possible. Recommended for expecting couples; makes an excellent shower gift. Also effective for rebirthing and connecting with one's inner child, as well as enhancing creativity.


Total Time: 56:25
This bundle also includes:
Arc In Time
A Retrospective- 1980-1989
Listen to the Music




Enjoy fourteen selections from ten years of Stillwater's heart opening healing music, combining songs that are both calming and uptempo, soothing and exulting -- a radiant celebration from the core of being. Conveying both pop and folk styles with a spirit of ardent devotion. Ideal for listening or singing, enjoyed by adults and children alike.


Albums represented include:


Set Your Heartsong Free (1980)
Celebration (1982)
Voices of the Heart (1985)
One Light (1986)
You Belong To Love (1989)


Total Time: 72:00