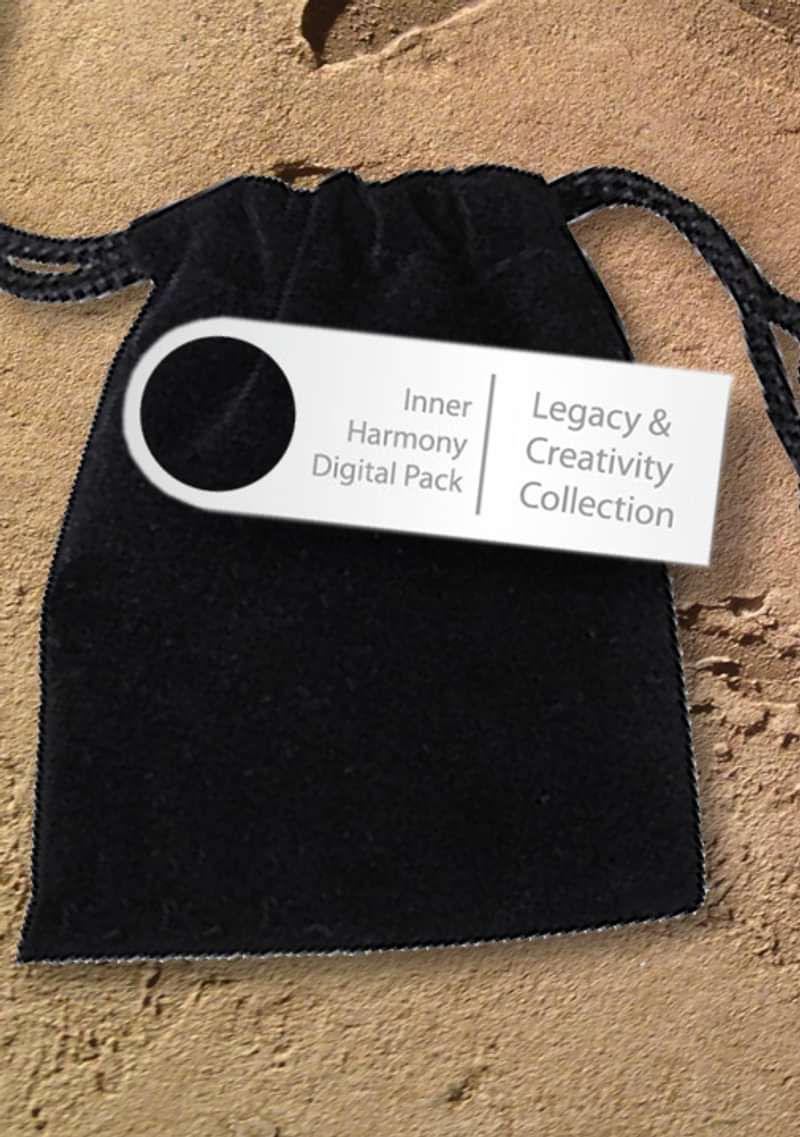 Inner Harmony Digital Combi-Pack
Complete Digital Music Collection on One USB Drive
The Legacy Collection
The Legacy Collection features the best of Michael Stillwater's recorded songs and chants in mp3 form, 80 titles from ten albums, 1980-2010, including songs from:
Included in this collection:


Set Your Heartsong Free (1980)
Awakening | When I Am Healed


Celebration (1982)
Celebration | Presence of Love | I Am Sustained | Love Is The Power | Let Me Return | Blues Into Gold | Song of Paradise | The Past Is Over | Allelujah


Voices of the Heart (1984)
Heart of the Mother | Allelujah We Praise | Our Father | Shores of Forever | Unspoken Prayer | Peace Be To You | Song Universal


One Light (1987)
So Many Changes | Daybreak | Found Myself Inside of Your Heart | So Much Love | Love Each Other | One Light | Quiet Heart

You Belong To Love (1989)
In the Light | Radiance of Love | Let You In | Mother Divine | You Belong To Love | Walk My Word


Voices of the Blue Island (1992)
Peace Be To You | Body of the Goddess


JourneySongs (1998)
Turn to Me | Living Inside Your Love | If I Open Up My Heart | Angel Eyes | Forbidden City | Heaven Help A Heart | Reflecting Pool | You Were the One | Just A Matter of Time | Into Your Hands | Rocked in the Cradle | Woven


ChantWave at Grace Cathedral (2006)
In the Name | Heart of the Mother | Breathe | Ocean Heart | One By One | Feel My Love | Reconciliation | Shanti Alleluia | May We All Return


O Great Spirit (2008)
Raining With Mercy | Safe In Your Love | Heart of the Mother | Feel the Blessing | O Great Spirit | Out of My Hands | Into This Moment | Give Our Love Away | Shanti Allelujah | We Are the Song | Rivers to the Sea


The Honoring (2008)
Calling You | When A World Works | Flowers Between Us | A Father's Love | Strength & Courage | In the Silence | Only One Prayer | There Is A Garden | Heal My Heart | The Blessing | The Healing of Everything | In Your Love | Grace


Singles
Benedictus (from Unspeakable Grace (2000), choral arrangement by Gary Malkin) | Feels Like Home (2008, by Michael Stillwater & Rick Bakken) | One (2011, Holly Croydon, lead vocal)

The Creativity Collection
The Creativity Collection includes the Stillwater Treasury of Chant and the Stillwater Treasury of Song,with notation and chords for 108 of Michael Stillwater's songs and chants.
Also included are 30 instrumental mp3 recordings from SongSourcing Trackpack One, together with additional instrumental tracks not previously released.
The Combi-Pack contains the content of both collections on a single high-quality USB stick, enclosed in an elegant velvet bag.