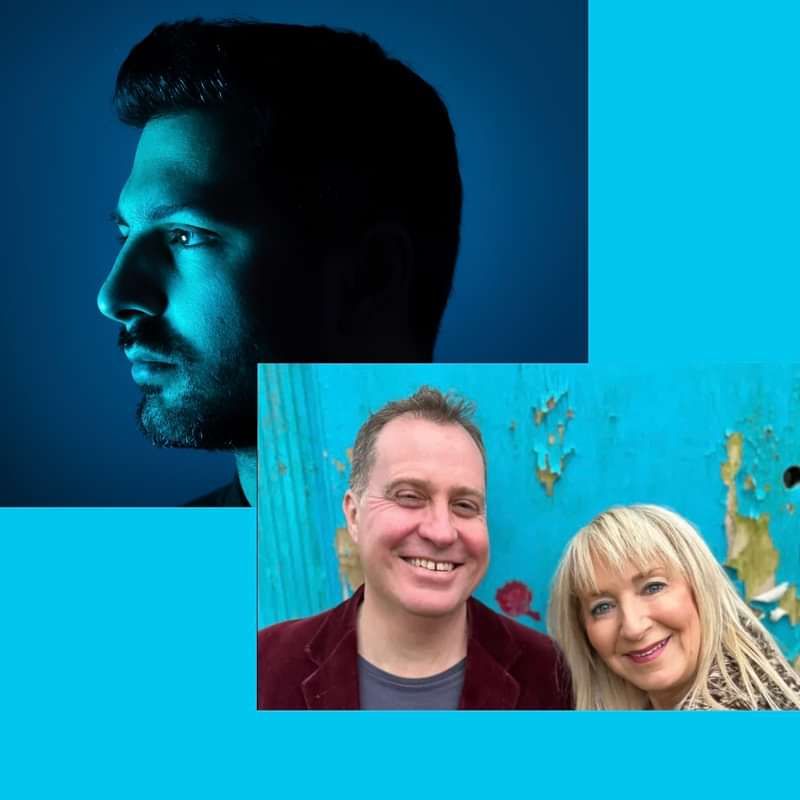 HURSTfolk. presents:
Lou Beckerman & Joss Peach // Taz Modi
Pop-up bar provided by The Hop Tub, Hurstpierpoint
Free tickets are available for low-income households
A simply gorgeous double-bill of two contrasting yet equally evocative performers, in the decadent surrounds of Danny House.
Taz Modi
Taz Modi is a Sussex-based composer and musician, known for being part of the bands Submotion Orchestra and Portico Quartet.
His composing work includes scoring Netflix's Mark Cavendish: Never Enough, BBC's award-winning Your Home Made Perfect and Your Garden Made Perfect, and commissions from The Barbican, Leeds Film Festival and Kinoteka Film Festival.
As a musician, he is a founder member of electronic band Submotion Orchestra, and plays keyboards and hang drum with Mercury-nominated instrumental act Portico Quartet.
His solo album Reclaimed Goods was featured as one of Guardian writer John Lewis' top ten albums of 2019, and has seen him tour the UK and Europe with his string trio.
Listen to album, Reclaimed Goods, by Taz Modi
Jazz vocalist and poet, Lou Beckerman with pianist Joss Peach
With an eclectic embrace of various musical genres, Lou's improvisational style and soulful sound remain deeply rooted in jazz. Her repertoire spans cherished standards from the Great American Songbook to contemporary compositions, including her own original works and vocalese. Her musical journey has included television appearances and the release of two albums: 'My Gift to You,' a healing and well-being exploration, and the jazz-infused 'Into the Blue.' She has graced stages across the UK and the USA.
Joss Peach, a BAFTA award-winning composer and pianist, stands as one of the UK's most sought-after event performers. His remarkable ability to reimagine familiar songs with inventive interpretations, combined with his warm and engaging stage presence, has solidified his status as a beloved artist.
Lou's poetry transcends the written word, merging seamlessly with musical expression. Together, Lou and Joss invite you to unwind this afternoon as their songs and poems embark on a captivating journey. Their performance will intertwine jazz with selections from 'Welcome to the Now,' Lou's recently published illustrated poetry collection. At the core of Lou's artistic endeavors lies her unwavering passion for delivering enriching experiences to her audiences, infusing events with warmth and vibrancy.
For additional information, performance details, and contact information, please visit www.loubeckerman.com.