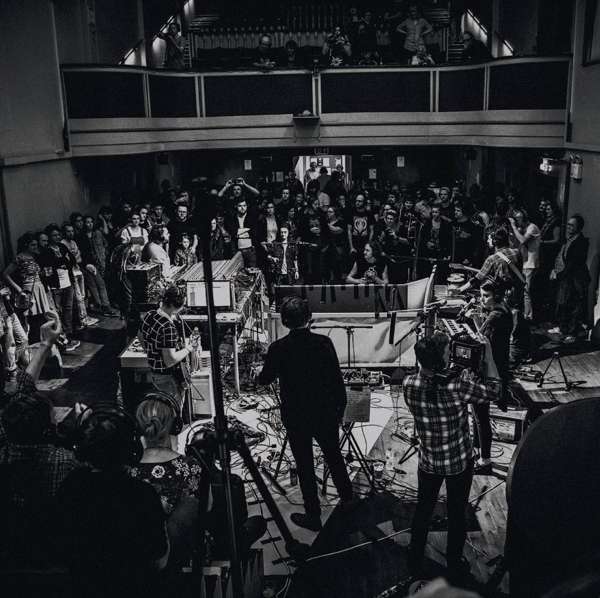 Post War Glamour Girls - Live at St. Austins (Vinyl LP) **SOLD OUT**
Limited edition vinyl - only 200 copies
Post War Glamour Girls spent six months re-writing and re-arranging their back catalogue for the live album at Long Divsion festival. * "We performed in the round facing each other surrounded from all angles by a beautiful and supportive audience. We all wore the same headphones and those in the audience heard exactly what we heard as it was captured and mixed live to two-track tape, no editing, no after treatment.
What you hear is exactly what happened, warts n' all. A document of what we can and can't do, including a power cut at the end of Bratyev I Sester (an absolute blessing in disguise, without it, it wouldn't have fit on the vinyl)" *
SIDE A - Bratyev I Sester / Pollyanna Cowgirl / Black Dolphin / Gustave
SIDE B - Willow's Song / Red Terror / Spitting Pearls / Shipbuilding (Elvis Costello) / Count Your Blessings
Artwork snaps courtesy of John Jowett and Chris 'Stan' Hargrave.
Recorded live at St Austin's Theatre, Wakefield Engineered by Lee Smith and Jamie Lockhart Mixed live by Lee Smith Mastered by Jamie Lockhart
Additional Musicians: Organ, Keys, B.Vox - Morgan Thatchell-Evans Guitar, Percussion - Robert A. Slater
Our second co-release with Philophobia Music
PHOPHSR002