JULY NEWS: Bluedot Festival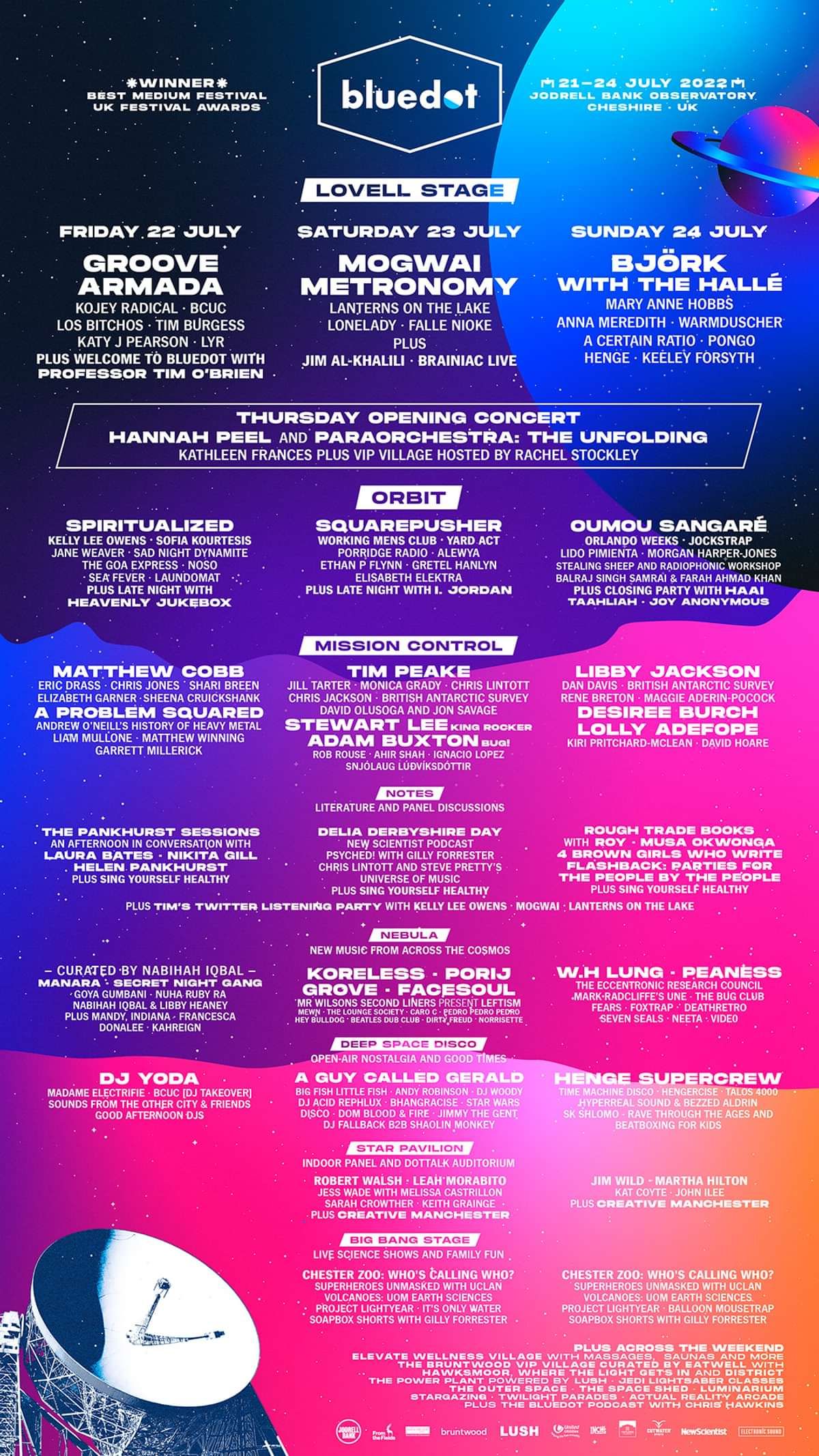 Hi Everybody,
Just a quick one to bring you some very exciting news!
This month we are absolutely delighted to be playing Bluedot Festival in Cheshire alongside the likes of Spiritualized, Bjork and Mogwai.
Catch us on the Nebula Stage Saturday at 3pm
Due to covid this will be our first festival appearance in 3 years, so we can't wait to play and hope to see some of you there, visit https://www.discoverthebluedot.com/ for any remaining tickets and info
New single news and gig news coming,
See you soon!
HB x